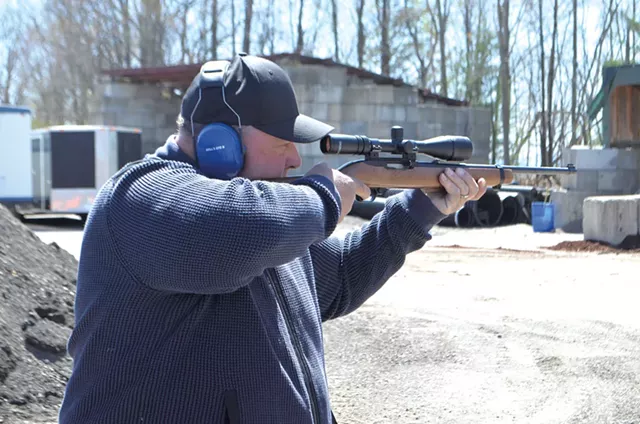 File: Paul Heintz
Robby Mazza
The challenging work of Seven Days writers is rarely dull. Each week, our reporters fan out with notebooks and cameras, driven by curiosity and a desire to tell readers what's happening and why it's important.

Not everything that occurs in the course of reporting a story makes it into the final version. So once a year, our reporters share what we call "backstories," the tales behind the ones you read in Seven Days. They can be fascinating, funny or sad.
These anecdotes reveal our purpose and methods. They also show the obstacles we face and the fun we have while pursuing the news.
Why ask the Vermont governor about gun control after a school shooting in Florida? Why dig through the public tax records of Vermont's nonprofits? How does a reporter navigate the prison system to communicate with inmates to corroborate an allegation?
President Donald Trump hasn't made it any easier for today's journalists. His attacks on the media seem to have rubbed off on some people — in North Hero, anyway. Alicia Freese recounts how the chair of the Grand Isle County Republican Committee tried to eject her with an "Out, out!"
We learned some lessons in the past 12 months. If you are going to get up at 4:30 a.m. to go running in fresh-fallen snow with Senate Majority Leader Becca Balint, dress for the weather.
And if you are invited to a gravel-pit shooting range or a psychiatric hospital, by all means, accept.
Go, too, even if you're not invited.
Here's a sampling of what we did to keep you informed in 2018.