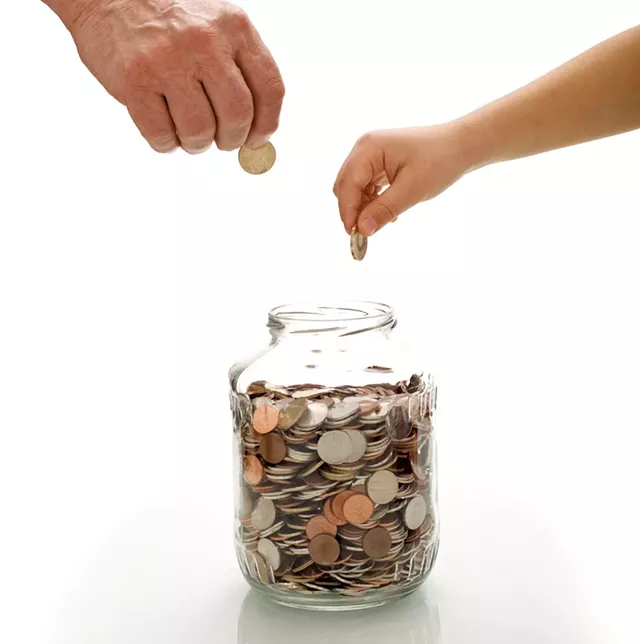 During my senior year in high school, I took the required home economics class, dauntingly titled "On Your Own." What I remember most about the class is being assigned an egg to take care of as though it was an actual baby. Shortly after being given that task, I accidentally smashed my precious egg-baby while trying to open my locker. My teacher described the situation as "alarming."
Much less vividly, I remember that same teacher trying to teach us about budgets and taxes. We used pretend checkbooks to manage pretend money that we pretend spent throwing pretend parties until it was pretend gone and we were all just writing pretend bad checks. No one cared, there were no real consequences, and it was funny.
Of course, bouncing checks isn't funny in real life, and we all want our kids to become financially literate. Yet teaching money management can be an overwhelming task for parents.
In his book The Opposite of Spoiled, New York Times finance columnist Ron Lieber offers a road map for raising kids who are smart about money. Lieber suggests that parents give their children an allowance and that children do chores, but that the two shouldn't be connected. He explains that while our kids will have plenty of opportunity to develop a work ethic, the purpose of an allowance is to help kids learn about saving and spending money in a fairly low-stakes environment.
Also, start early! No later than first grade, Lieber says. Begin with 50 cents or a dollar per year of age, and an annual birthday raise. Kids can track their money using a simple system: Label three containers with "spend," "give" and "save." Each week, half of their allowance goes into the "save" jar, and the remaining half is divided between "give" and "spend."
As for bank accounts, hold off until the teenage years. Younger children benefit from seeing loose change and dollar bills accumulate as a way to underscore key money management concepts. (In related news, I think this approach could really help me with my expensive latte habit.)
What's most important to remember is that however much or little you choose to give, and whatever system you decide on, an allowance is a learning opportunity. A wise friend once told me, "Money is numbers. Numbers tell a story." It's a story about our habits, choices, the risks we take or avoid, and what we value. We want our kids to be comfortable with numbers so they can read, and understand, the story. They'll be writing one of their own soon enough.
In this monthly column, comedian, writer and mom Autumn Spencer answers tricky parenting questions. Have a question for Autumn? Send it to ideas@kidsvt.com.