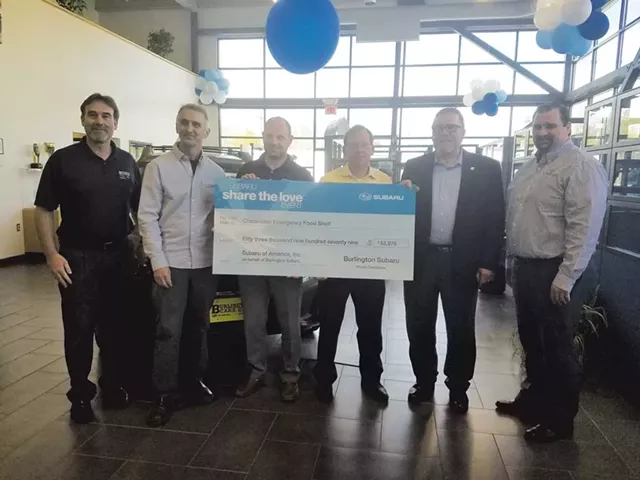 Sally Pollak
Chittenden Emergency Food Shelf receiving the check
On May 14, the Chittenden Emergency Food Shelf received a check for almost $54,000 from Burlington Subaru. The contribution raises to about $234,000 the total that the car dealership on Shelburne Road has donated to the local food shelf over the past five years, said general sales manager Steve Kelson. The fundraising initiative is part of Share the Love, a national campaign by Subaru of America, which donates $250 from the sale of each new car during the last six weeks of the year to a charity. The buyer picks from among a handful of national charities and a local nonprofit, according to Kelson.
"Our pitch to [customers] is, these are really good charities, but we push the local chapter because we know that money is going to go directly to our local charity and serve Vermont needs," Kelson said.