I go to the same bar all the time. There's this hot chick who bartends there, but I can't tell if she's single. I get good vibes, so should I ask her out? — Barfly on the Wall
What's life without a little risk, amirite? What's the worst that could happen here? She says no, and it's a little awkward the next time you go in. (Don't let a "no" deter you from going back to the bar with your friends — though there's no shortage of fun nightspots in this town if you find it unbearable.)
But I can't help but ponder a better question: What if she says yes?
I'm a transitioning female, and I'm struggling to find other members of the trans community. Where should I be looking? —Outside Looking In
Look no further than the Pride Center of Vermont. Located on South Champlain Street in Burlington, the organization is a hub of community and support.
Its motto is "Celebrate, educate, advocate." As such, the center provides a variety of resources to people of all gender identities in a welcoming and nonjudgmental environment. Explore its calendar of events, and you'll find a number of trans-focused support groups to attend in Burlington and beyond — plus fundraisers, seminars, and movie and game nights.
Transitioning can be a complicated time, but there are many folks grappling with the same questions and ups and downs you are. I'm confident the Pride Center will connect you to soon-to-be friends and confidantes.
I just started dating someone who's really into working out and being active. I need date ideas that are fun and physical. — Let's Get Physical
Hello! We're in Vermont. The question should really be, what can't you do here?
Springtime — aka mud season — is all about walking paved trails and riding the bike path. In summer, head down to the lake and try a paddleboarding class with Paddlesurf Champlain. Some yoga studios offer outdoor classes, and there's always canoeing or kayaking. In the fall, hike up Mount Mansfield and surprise your sweetie with a favorite treat at the top. Skiing and snowboarding are the obvious winter choices — but you could also hit up Cairns Arena for ice skating or the Jay Peak indoor water park for those "too cold to go outside" days. Speaking of which...
Sex. A stay-at-home date between the sheets? Now, that's my kind of workout.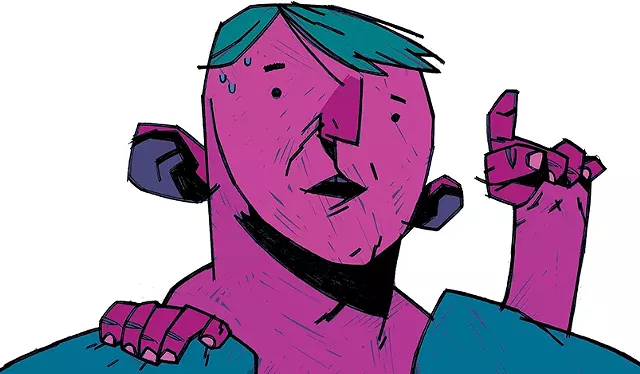 My ex started working in my building on Church Street. He's all over my favorite lunch spots and coffee shops.What should I do? — Feeling Territorial
Start packing a lunch, I guess. Bring food from home or grab some of the amazing prepared eats from Healthy Living Market and Café on Dorset Street or City Market/Onion River Co-op downtown. When it's warm, you can take your goodies to City Hall Park or the waterfront and soak up some sun. You just might meet someone new along the way! (Wink, wink.)
That said, Burlington's a small town, and it's common to run into exes — so do yourself a favor and learn to deal. Don't completely change your routine and let him monopolize your favorite places. And remember, he probably feels awkward about seeing you, too. So play nice when your paths cross and know that it'll get easier. Just think: Soon you can skip the awkward chitchat and move on to a polite nod.
Can I get an STD from oral sex? And where can I get tested? — WorryWart
The short answer to your first question is yes. STDs such as gonorrhea, chlamydia, herpes, hepatitis and even HIV can be transmitted by goin' south. Before you freak out: Head to Planned Parenthood on St. Paul Street. The friendly and knowledgeable staff will answer your most, ahem, burning questions and perform tests to set your mind at ease. Kudos to you for making health and safety a priority.
My girlfriend works super late downtown, and I worry about her safety. What can I do to help keep her safe? — Safety First
What a conscientious partner you are! It's such a bummer that we even have to worry about this, but here are some tips: Encourage her to buddy up with a coworker — they can walk out together, head to one vehicle and drive to the other car. If she's walking all the way home, she should keep to busy or well-lit paths and avoid distracting activities such as talking on the phone or listening to music. She should also text someone before she leaves work — and make sure her phone is charged.
Additionally, she might want to consider carrying pepper spray and taking a self-defense class at the Safety Team in South Burlington. The upside? Rallying your partner to be empowered is way sexy.