Wonder how artist Rob Donnelly created the fabulous cover illustration depicting a chef dad and his daughter playing around in the kitchen? We asked Donnelly to share a description and some photographs of his process.
Said Donnelly:
I originally started working in clay and paper to get away from the computer a little. But as I do more illustrations this way, it turns out that the time spent on the computer and the time spent sculpting is divided pretty equally.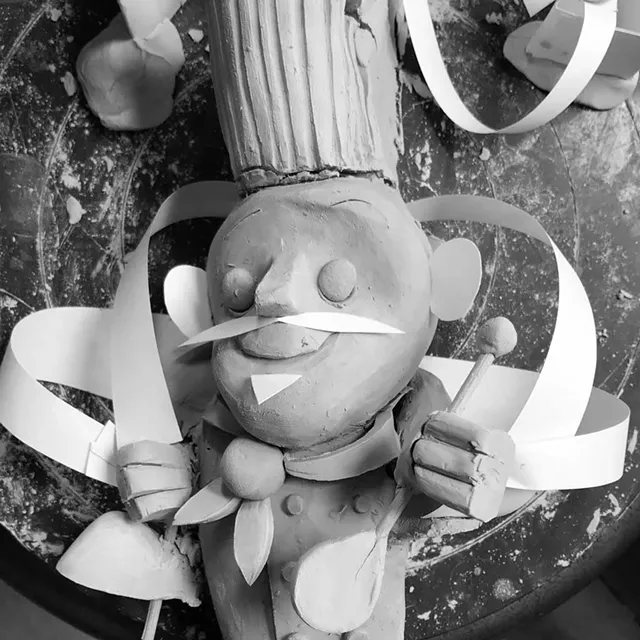 I start with ink sketches. From there, I begin to sculpt different sections using paper and water-based clay. I sometimes sculpt over a large printout of the initial sketch. I then photograph the sculpture many times so I can piece together and color the different elements in Photoshop. The original sculptures are pretty fragile and are only there to serve the final illustration. Once a project is complete, I remove the paper, add water to the dry clay, and turn the sculpture back into moldable clay for the next illustration.