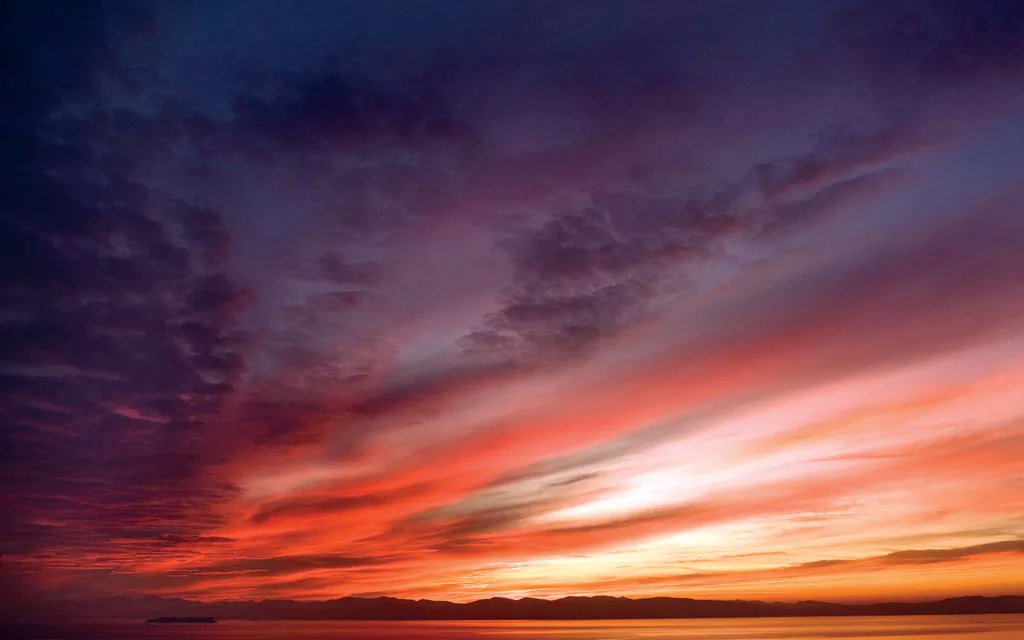 untitled photograph by Rick Levinson
Burlington City Arts curates art exhibits at the airport in three areas: the Skyway, the area above the escalator and the walls facing security for Gates 1-8. Whether you've arrived early for a flight or are waiting to pick up passengers, do take the time to have a look around!
In November, Rick Levinson's large-scale landscape photography lines the Skyway, followed in December and January by Lin Warren's dramatic mixed-media abstracts.
"Country Line" by Johanne Durocher Yordan
Maria Angelache's mixed-media orchid works adorn the pre-security gate area in November, followed by Johanne Durocher Yordan's floral collages in December and January.
Leah Van Rees' oil paintings from her Costa Rica series hang above the escalator through January.
All these artists live in Vermont. We hope you enjoy their work!
Burlington City Arts organise des expositions d'œuvres d'art à trois endroits dans l'aéroport : dans le Skyway, au-dessus de l'escalier mécanique, et sur les murs qui font face à la sécurité pour les portes 1-8. Que vous soyez arrivé à l'avance pour prendre votre vol ou que vous attendiez des passagers, prenez le temps de regarder autour de vous!
En novembre, les photos grand format de paysages de Rick Levinson ornent le Skyway. Elles feront place en décembre et en janvier aux dramatiques abstractions de Lin Warren, qui utilise des techniques mixtes.
Les oeuvres représentant des orchidées de Maria Angelache, qui a recours aux techniques mixtes également, seront exposées au mois de novembre dans la zone qui précède la sécurité. Ensuite, les collages floraux de Johanne Durocher Yordan égaieront les mois de décembre et de janvier.
Les huiles de la série costaricaine de Leah Van Rees seront suspendues au-dessus de l'escalier mécanique jusqu'en janvier.
Tous ces artistes vivent au Vermont. Nous espérons que vous aimerez leurs travaux!