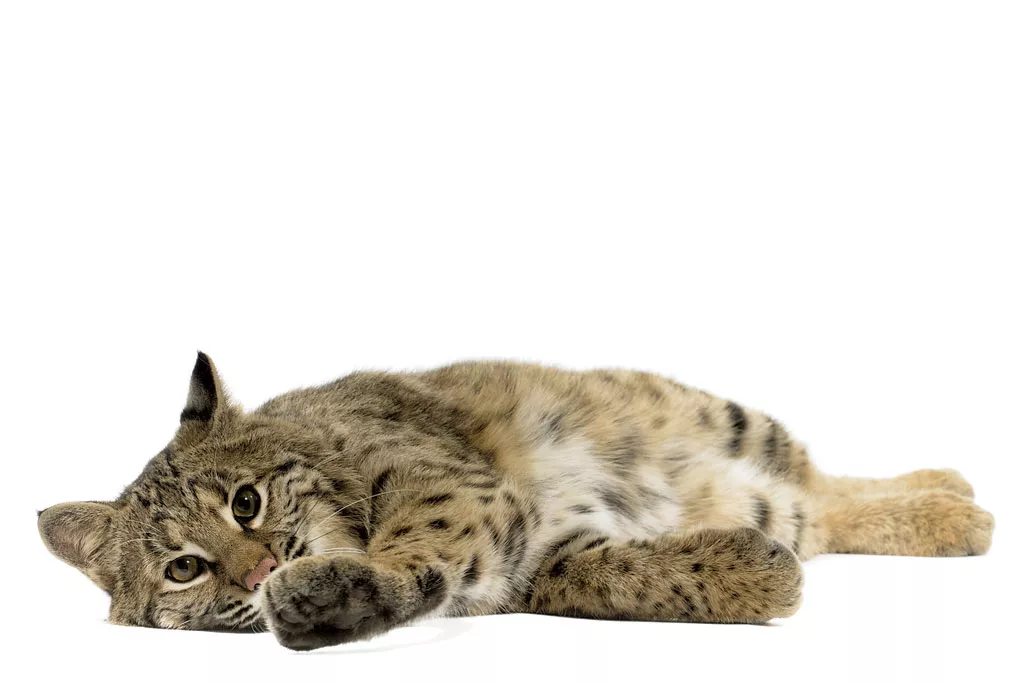 On February 18, a reader emailed Seven Days an intriguing photo: a cat slinking through snowy woods near Groton State Forest. A pretty large cat.
"I live in Cabot and was driving down my dirt road yesterday when I spotted a juvenile mountain lion in the road," wrote the sender. "It ran in front of my car for 10 feet ... It stopped to look at me, I grabbed my phone and was able to snap a quick picture of it before it bounded off into the woods."
The reader seemed certain that what she'd seen wasn't a bobcat or a lynx, but the creature that many Vermonters believe still roams the state: a mountain lion — or catamount, in local parlance.
Has the noble catamount returned to the state that still uses it as a sports mascot? WTF?
Mountain lions are common in the western United States, but both the Vermont Fish & Wildlife Department and the U.S. Fish and Wildlife Service insist that the native Eastern puma is extinct, and may have been since the 1930s. In Vermont, the last known mountain lion was shot near Barnard in 1881, ending an era when the predators were such a nuisance that the state offered a $20 bounty per pelt.
Yet dozens of Vermonters still claim to glimpse catamounts each year, from the Northeast Kingdom to Bennington County. In January, a New York television station fielded numerous reports of a mountain lion sighting in the Adirondacks.
"We get 50 to 75 [reported] sightings a year," says Chris Bernier, VFWD's wildlife biologist for fur-bearing animals and the go-to guy regarding catamounts. When a purported sighting comes in, the staff logs it into their rare-animal-sightings database. Then it falls to Bernier to do the detective work to figure out whether a claim "is the real McCoy," which might involve sending a biologist to collect tracks, scat or hair.
To dispel the widespread belief that the agency is covering up the presence of catamounts, Bernier says he spends a considerable amount of time following up on sightings — sometimes working from "photos of terrible quality, though your imagination could lead you to believe 'this is a mountain lion.'"
"I would like people to understand that we do take these [sightings] seriously," Bernier goes on. "We have a GIS database that allows us to track sightings spatially and temporally, so that if we do get an emerging pattern, at least we should be able to predict, 'Hey, we might have a mountain lion or two in that area.'"
All leads have run cold, though; many turn out to be "cases of mistaken identity," says Bernier. For instance, the Canada lynx — an endangered species that seems to be making a comeback in the Northeast Kingdom — is often mistaken for a catamount, although the lynx is much more diminutive.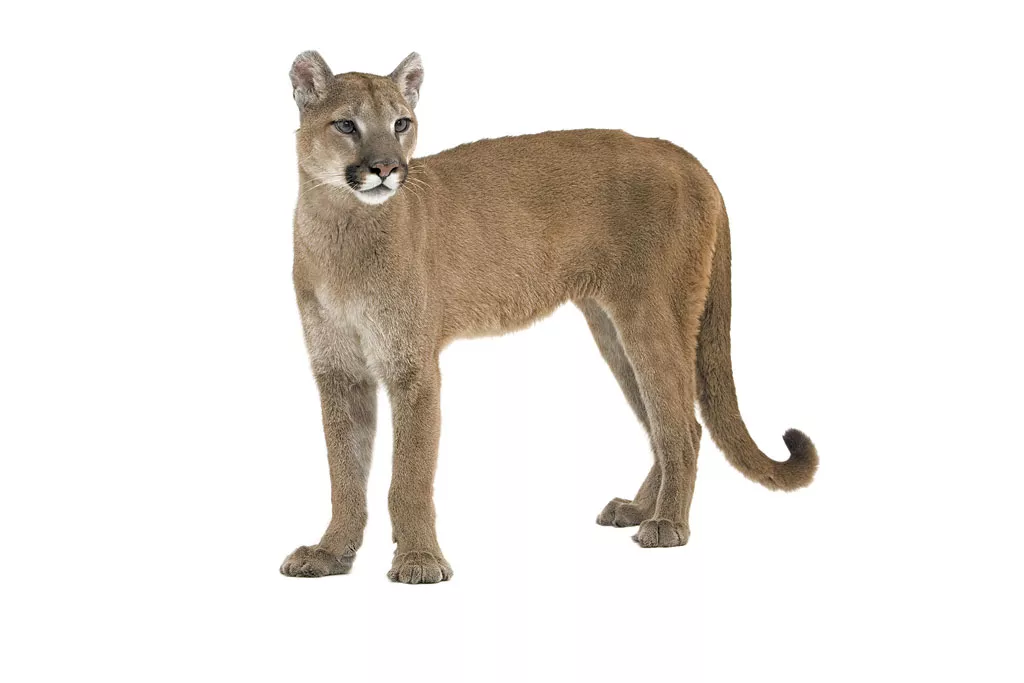 "If mountain lions [were here], there would simply be more definitive evidence," Bernier notes, such as tracks, carcasses — via car accidents or hunters — or a definitive image from one of the thousands of game cameras around the state. "Vermont is not that large a state, and it's not that rural," he continues. "It's crisscrossed by roads and human activity everywhere, with the possible exception of the spine of the Green Mountains. So really, a mountain lion existing in the area is just going to show its face if we have a resident population."
By "resident," Bernier means "reproducing." Western mountain lion activity has been documented as close as Québec, and a cougar carcass was discovered on a Connecticut road in 2011, so Bernier says the agency doesn't rule out the possibility that the cats are passing through Vermont. "We recognize the fact that mountain lions have the potential to occur in the state in a transitory nature," he says. "The evidence is clear that mountain lions are widely dispersing animals."
Genetics research determined that the mountain lion found in Connecticut originated in South Dakota — which means it could have passed through Bennington County, observes Bernier.
Despite his skepticism, he says he's "psyched" by the prospect that a lead might pan out one day. "I would be as excited as anyone to have mountain lions in my backyard," he says. "I would love to know we live in a wild place. There is some sort of purity to the notion that, if mountain lions can live here, we're doing something right to manage our habitat. Though maybe that's my own delusional opinion," Bernier allows. "Suffice [it] to say, I spend a lot of my time on mountain lions, considering I have 16 other species [to watch]."
The reader also posted her photo to a Facebook page called Vermont Mountain Lion Sightings. Its administrator, Annie Shafiroff, a South Burlington resident and devoted catamount enthusiast, had doubts. "I honestly do not think that this is a mountain lion at all," she wrote in a comment on the posting. "The shape of the face is that of a bobcat. Maybe it could be a lynx?" Shafiroff added that lynx had been sighted in the vicinity.
Other posts on the page suggest ongoing sightings. In January, one woman wrote that she was "pretty positive" she saw a catamount near Charlotte. "It was huge and had a rabbit in its mouth," she reported.
Of the photos she's seen, Shafiroff tells Seven Days, many are "not genuine, because I don't believe that many people out there can seriously tell the difference between a bobcat, lynx or mountain lion." At an average weight of 150 pounds, a mountain lion is way larger than the 15-to-35-pound bobcat.
However, Shafiroff isn't troubled by the lack of a definitive mountain lion picture, "because sightings happen so fast. They happen when we least expect them to occur," she notes.
As for Bernier, he doesn't miss a beat when he sees the reader's photo. "That's undoubtedly, 100 percent, definitely a bobcat, from its face to its posture to its size," he remarks. "It's a bobcat up to its belly, and it has no tail. If it was a catamount's tail, they'd be holding it up out of the snow."
And so the search continues.