NEW! We are now publicizing online-only events, art shows and other virtual performances on this website. Please submit your events for consideration.
'Another Round'
When: March 29-April 15 2021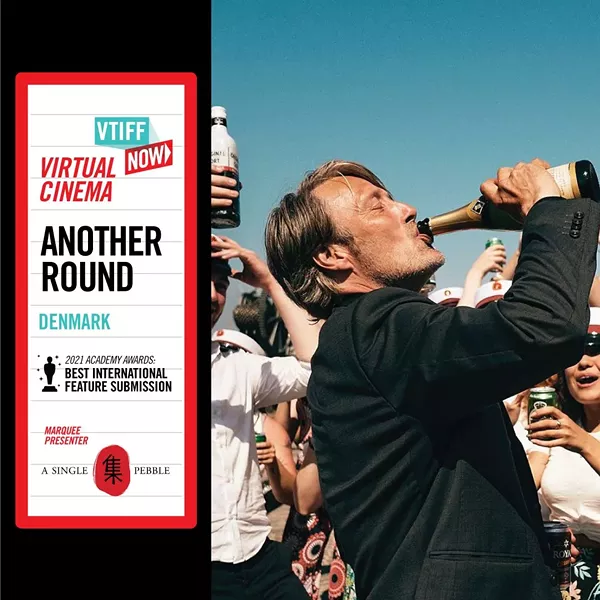 Four friends embark on an experiment to see if a constant level of alcohol in their blood will lead them to freedom and happiness. Presented by the Vermont International Film Foundation.
Price: $12; free for VTIFF Patron and All Access members.