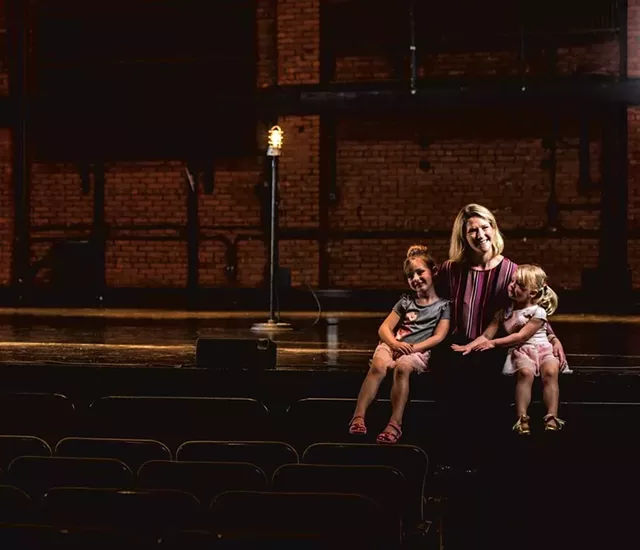 Sam Simon
Anna Marie Gewirtz, 40, executive director of the Flynn Center for the Performing Arts, with daughters Autumn, 5, and Julianna, 3
You recently relocated from New Jersey with your husband, Michael, and two young kids and started a new job. How is it going?
Anna Marie: As a family, it's been a big adjustment, but this community has been awesome. Everything has just reinforced our decision to come here. The quality of life and the arts community are so incredibly rich. There are so many things that we're still exploring, but everyone has been so supportive.
How are you settling in at the Flynn?
Anna Marie: For someone who loves the arts so much, to come into this environment — where there's such diversity of offerings and so many amazing organizations that collaborate and work together — has been incredible.
Are your girls interested in theater as well?
Anna Marie: Oh, they grew up in the theater! I've brought them to performances since they were 2 months old! Autumn is a dancer, and Jules is taking theater classes here at the Flynn.
Autumn, do you study ballet?
Autumn: Yes, and tap!
Julianna: I want to sing on the stage!
Want to be featured in an upcoming Parent Portrait? Email us at ideas@kidsvt.com.