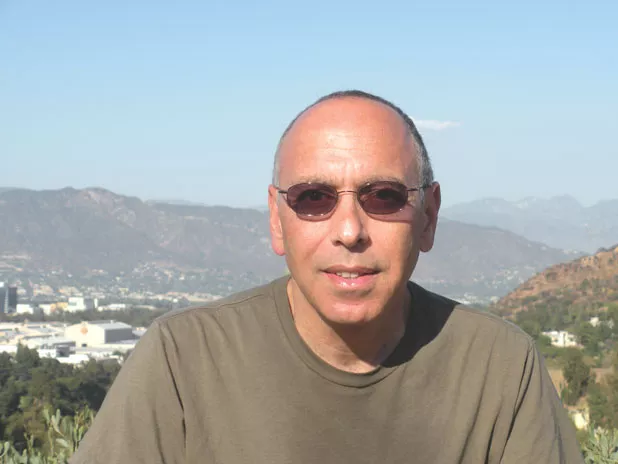 The bean counters at Green Mountain Coffee Roasters have a new watchdog on their case, and he smells trouble brewing.
Sam E. Antar is the former businessman who cooked the books at Crazy Eddie, the New York-based electronics chain whose prices were "insaaane!" One of the biggest accounting frauds of the '80s, the Crazy Eddie scheme evaded detection for more than a decade before federal authorities busted Antar and his relatives running the business.
Today a reformed Antar, 54, teaches law-enforcement agencies, accountants and businesses how to identify fraud and "catch the crooks." He's a whistleblower for the U.S. Securities and Exchange Commission and a corporate watchdog whose hard-charging blog, White Collar Fraud, has forced companies such as Overstock.com to admit they made accounting errors and revise their financial reports.
Now Antar is on the warpath against Vermont's own Green Mountain Coffee Roasters, the Waterbury-based company whose name is synonymous with social and corporate responsibility. As the SEC continues its 10-month-old inquiry into the publicly traded company — and a shareholder lawsuit grinds through federal court — Antar claims he's discovered numerous accounting "irregularities" in GMCR's financial filings. Antar has detailed them in letters to the SEC, most recently in a June 6 correspondence that claims the company's numbers "don't add up." The letter accuses Green Mountain Coffee Roasters of selectively disclosing financial information, in violation of SEC regulations.
"Do I smell a rat? Of course I smell a rat," Antar says in a thick New York accent. "I'll stick out my neck and say this: At the very least, they violated the law. Whether it was intentional or not, I'll leave to the SEC and the class-action lawyers to decide."
A GMCR spokeswoman refused to discuss Antar or his specific charges against the company, but pointed to a statement on its website.
Over the past 12 months, GMCR's stock price has taken off like a rocket, shooting from $26.64 on June 15, 2010, to a record high of $82.54 on May 29, 2011. Fueling that surge is the growth of the company's Keurig division, which makes single-serve coffee brewers and the K-Cup portion packs that go in them. When GMCR announced deals to make K-Cups for Starbucks and Dunkin' Donuts earlier this year, its stock price climbed into the stratosphere.
But the company has come under intensifying scrutiny in recent weeks as high-profile business reporters, and bloggers such as Antar, have raised questions about the company's accounting practices. On May 5, Herb Greenberg, a CNBC commentator and former Wall Street Journal columnist, raised "suspicion" over the company's earnings for the quarter ending March 26. He noted the company did not return phone calls or emails seeking explanation.
Then came a critical post on the Financial Investigator, a blog authored by Roddy Boyd, a former Wall Street reporter for Fortune magazine and the New York Post and author of the book Fatal Risk, about the collapse of AIG. Boyd published emails from GMCR executives that he says show the company explained its accounting practices to a select group of investors and analysts rather than in a public filing with the SEC.
While that's not necessarily "wrong," Boyd says by phone from North Carolina that it's "strange," because "they've generally got good news to report most every time that they provide financials to anybody."
Just as noteworthy for Boyd is the class-action lawsuit that shareholders have brought against GMCR in federal court in Burlington. According to court records, the shareholders have lined up no fewer than six confidential witnesses — mostly former GMCR employees — who are making damaging allegations about the company.
"I'm no lawyer, but I can read a lawsuit OK," Boyd says. "And there's a lot of guys in there talking about some basic levels of operational wrongdoing."
A convicted felon who pleaded guilty to conspiracy and obstruction of justice, Antar avoided jail time by testifying against his Crazy Eddie co-conspirators, including his cousin Eddie Antar. His critics dismiss him for his criminal history or note that he worked as a consultant for an investor who later went to prison for running a fraudulent carpet-cleaning business.
"I'm used to that stuff. Sammy the crook and all that shit," Antar says. "Doesn't make a difference. When they attack your character, that means you're right."
In fact, Antar is up front about his crooked past, saying it enables him to spot the bad guys. His blog's motto is "It takes one to know one."
More importantly, Antar has earned the trust of federal investigators in the SEC, FBI and the U.S. Justice Department for his assistance in spotting accounting fraud. As a result of Antar's research, the SEC reopened an investigation into Overstock.com. After Antar wrote a blog post questioning accounting practices at Bidz.com, a jewelry auction site, the SEC ordered the company to produce internal records.
"He never stops talking to the SEC," says Boyd, who first met Antar as a financial reporter at the Post. "They listen. He lays shit out in detail to them. The guy gets results."
In a 2009 profile of Antar in Crain's New York Business, the SEC attorney who headed up the government's investigation of Crazy Eddie said Antar "knows accounting backwards and forwards."
What problems is Antar sniffing out at GMCR? In a nutshell, Antar says the company's combined sales-return reserves — the money kept on the books for product returns — and bad-debts reserves don't add up when comparing two financial reports filed in March. While the discrepancy — $847,000 — is small relative to the company's $11 billion market cap, Antar says it raises "red flags that there are larger issues behind the scenes."
Echoing Boyd, Antar also criticizes GMCR for "selectively spilling the beans" to investors about its accounting practices — and suggests that may constitute a violation of an SEC rule called Regulation FD, or fair disclosure regulations.
Antar started digging into the company's SEC filings last September, when GMCR revealed an accounting error that necessitated restating financial reports from three prior years, and SEC investigators launched an inquiry into the company. Since then, Antar has penned more than a dozen lengthy posts delving into accounting minutiae and securities rules to bolster his critical findings.
He's so sure he's on to something that he issued a challenge to GMCR. "Send this message to the company," he says during a phone interview. "I will debate them in any forum, in any place, at any time. They can send 10 accountants — 10 against one, a convicted felon, over here. But I warn you, I got a 91 average on the CPA exam."
Unlike some of Antar's past targets, Green Mountain Coffee Roasters has built its brand on being a "values-driven" company that "views profit as a means to achieve a higher purpose." It is one of the largest purchasers of fair-trade coffee in the world and every year donates 5 percent of pretax profits to socially and environmentally responsible initiatives. Antar says GMCR should be commended for its social mission — and held accountable to shareholders when it comes to its accounting.
GMCR hasn't responded to Antar's broadsides. Questioned about his claims, Suzanne DuLong, vice president for investor relations and corporate communication, pointed to a statement on GMCR's website under the header, "What is the Company's response to various blog postings about an alleged expense reversal in its second quarter 2011 results?"
The statement declares that GMCR "did not record a reversal of expense" and goes on to answer skeptics such as Greenberg, Boyd and Antar with a lengthy explanation of its recent financial statements. DuLong also suggested the company did not violate SEC Regulation FD because the financial information communicated to investors recently — as detailed on the Financial Investigator — was not "material" or significant.
Regarding Antar specifically, DuLong would only offer: "As a public company, we obviously pay close attention to what we say in the public press and what is said about us. At this point, I've been advised by legal that we choose not to comment."
DuLong wouldn't comment on claims made in the shareholder lawsuit, either, but noted: "I would suggest that you perhaps look at where the stock price was trading at the point that lawsuit was filed and where it's trading right now."
In court filings, GMCR's lawyers write that the shareholders' case amounts to nothing more than "broad-brush allegations" and "vague statements" that aren't backed up by specifics that will hold up in court.
Green Mountain Coffee Roasters may succeed is getting the lawsuit dismissed. But it won't be so easy getting rid of Antar, says Boyd.
"He gets sued. He gets deposed. They slur his character. People leaked his divorce records online. He just wakes up earlier and stays up later," Boyd says. "They're just going to have to function with this tick on them."