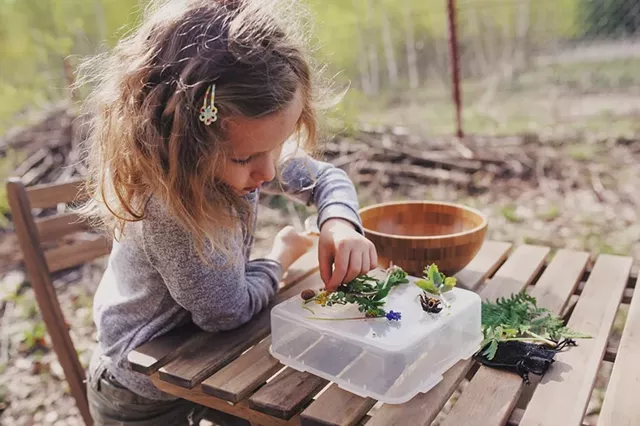 Parents and educators are familiar with dire warnings about the "summer slide" — the idea that much of the learning obtained in the school year is lost during the long seasonal break. Now that the "summer learning loss" could be compounded by the "COVID-19 learning loss," it's time to consider whether we should be worried and what we can do to engage kids in learning this summer.
The findings of the research on summer learning loss are confusing and sometimes contradictory. There is no universal format or timetable for assessing gains and losses over the summer. Test results claiming to accurately measure student achievement can vary widely and be misleading, depending on the structure of the test, how questions are asked, how difficulty is scaled and how they are scored, not to mention cultural bias and innumerable other factors. We really don't know how much learning is lost during the summer, how this varies across student populations or how long it takes to "catch up."
There is general agreement that students who do not have access to quality summer experiences or home learning resources generally suffer higher levels of academic loss. But it is not clear what interventions work best: rigorous and remedial summer school, home-based reading programs, or increased recreational opportunities.
In this current crisis, which has stretched on now for months with no clear end in sight, teachers have labored to meet the expectations of "continuity of learning"; parents have struggled to juggle roles, time and finances; and young people, with varying degrees of access, commitment and success, have adapted to the new online learning normal.
Now summer looms, a welcome respite for many from the grueling demands of the stopgap schooling measures, while also a source of anxiety for parents already worried about their children's learning. The summer of 2020 is not likely to look like any other summer, what with summer camp and swimming pool closures, continued requirements of social distancing, and canceled vacations. What is a parent or caretaker to do?
First, it's important to know that the testing that does attempt to measure summer learning loss is focused on easy-to-measure things like math skills. It does not assess deep learning. And while you may choose to whip out the flash cards at the picnic table, there are more effective ways to enhance cognitive development.
1. Help your child discover their interests and passions.
The worry about learning loss is about the retention of what is learned. In my book, Unschooling in Paradise, I documented one of my children's intense emergent interest in maps. He drew more than 200 of them, many from memory — maps of our town, county, state, the United States, the continents and their countries ... physical maps, political maps, you name it. His knowledge of geography, a subject not often taught in first grade, far surpassed mine. At the end of the year, he put away his map-making materials and turned his attention elsewhere.
Five years later, in public school for the first time, and without studying for it, he won a school-wide geography contest. He had retained the information learned in first grade for five years. Why? Because he cared about it. And this is a key finding from neuroscience: If learning is authentic and meaningful, and connected to their interests, young people are less likely to suffer learning loss.
2. Engage in real conversation.
Research is clear that learning happens when children have lots of opportunities to talk and listen — to converse with adults and peers. In many classrooms, talk between students is limited to activities like two minutes of carefully monitored "accountable talk" (this is "educationese" for teaching kids how to engage in academic conversations). Teacher-student dialogue in conventional classrooms is often one-directional: questions and prompts, behavioral reinforcement, conflict management, abbreviated feedback, and praise.
In the increased parent-child time that has come with COVID-19, there are many opportunities to engage in deep conversation. Children are full of questions about what is happening in the world. You may not have all the answers — none of us does — but you can listen carefully to what they are thinking and feeling and consider together where the answers might lie. If we are going to be effective in this new teaching role, we need to pay close attention to how children's minds work: Given a math problem, what kind of thinking do they use to solve it? How do they explain the phenomena they see in the world? Good open-ended questions are a key to sparking meaningful conversation.
If a child asks you where the sun goes in the evening, instead of providing a scientific explanation, ask, "Where do you think it goes?" Their explanations may surprise and delight you, and open up opportunities for shared inquiry.
When our family unschooled, some of our richest conversations were about books. My four boys had unlimited reading time (and much of it was conducted while sitting high up on a tree branch). There are lots of ways to talk about books: making connections from your own life to characters and events, speculating about what might happen as the plot unfolds, asking what they like and don't like about a character, describing illustrations together using "art words" (about color, form, texture, etc.). Encouraging lots of reading during the summer is a surefire way to keep your child engaged in literacy.
3. Practice observing the world together.
I recently took a botanical drawing class and rediscovered the immense power of careful observation. In our hurried lives, we see, but we do not really see. Look, with your child, at the structure of wild things like the plants and animals and insects that inhabit your life space.
When we unschooled, I once watched my 6-year-old observe a grasshopper for three days, trying to figure out how its jaws worked, a study that encompassed simply looking, then drawing, then book research and, finally, an experiment in which he marked the creatures with a laundry pen, then investigated the distance they traveled from the front porch. As they say in the science world, "the results were inconclusive" — but it did give us opportunities to discuss such things as range and habitat. Focusing attention on an object in the world is the basis of genuine science, a skill that will long outlast what is learned from a fill-in-the-blank worksheet.
Summertime in Vermont overflows with promising learning possibilities. Every moment brings opportunities to observe, to dialogue, to speculate, to experiment. If your children are encouraged to stretch their imaginations, develop their wonder, choose their own books and engage in self-directed exploration over the summer, it's possible they will not experience the summer slide we have come to expect.
Kathleen Kesson is professor emerita of teaching, learning and leadership at Long Island University-Brooklyn. She is the former director of teacher education at Goddard College in Vermont and was the founding director of the John Dewey Project on Progressive Education at the University of Vermont, a research and policy organization. She currently lives in Barre and serves on the boards of the Community Engagement Lab and the Institute for Social Ecology, and as a founding member of Vermont Learning for the Future.