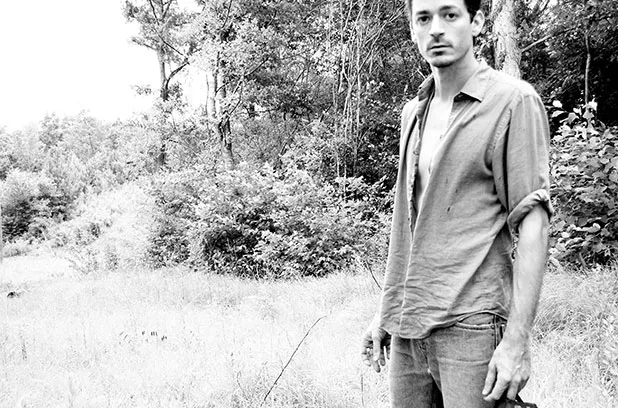 Following the messy dissolution of his critically acclaimed grunge outfit Verbena in 2003, Scott Bondy laid his guitar — and for a time, his career — aside. Four years later he re-emerged as something of a new man with a sparkling debut solo album, American Hearts, and even a new moniker, A.A. Bondy — his birth name is Auguste Arthur.
Earlier this year, Bondy released his second solo album, When the Devil Is Loose. While it retains much of the same weathered, Southern Gothic charm as his mostly acoustic debut, the new record finds the Alabama-born songwriter expanding his sonic palette. And though he more overtly leans on relatively bulked-up arrangements, he does so without sacrificing any of the fractured, confessional beauty that defined his first effort.
Seven Days recently spoke with A.A. Bondy by phone, in advance of his upcoming performance at the Higher Ground Showcase Lounge.
SEVEN DAYS: In reading some previous interviews you've given, it seems like recording When the Devil Is Loosewas a laborious process. Why was that?
A.A. BONDY: I don't know. I don't look back and think, Wow, that was so hard, or anything like that. If it came across that way then someone gave it that particular slant, or put it in a context that allowed for someone to interpret it that way. There are a lot of elements that are out of your control. I think in any job, you can either phone it in or you can do an inspired job. And that goes for anything: doctors, lawyers. There are artists in every possible shape and form, doing all kinds of different jobs. It's just that most people don't do it that way. I mean, I like playing the piano. I like playing the guitar. But it's the same thing with any other type of job, you get sick of it … And in order to try and separate yourself from what you did before, to be excited about something, you have to spend time working on how to do something new. And that process can be taxing.
SD: I'm actually referring to a recent interview you did with Aquarium Drunkard. It sounded like you had recorded some songs at the Felice Brothers' house and maybe weren't happy with them and re-recorded in Mississippi …
AB: It wasn't a question of happy or not happy. They just weren't right, for whatever it was I ended up wanting to put together. If I listen, things tell me what they want to do, usually. Songs tell you where they want to go. Words tell you when they do or don't want to be sung. And that collection of songs just didn't feel right.
SD: I wouldn't call the new album "louder," but the arrangements do feel a bit more overtly instrumental, or fleshed out instrumentally. Was that a conscious decision?
AB: No. Not really. The only conscious decision was to play with people. I try and get by with the least amount that I can, on every song. I only add things until something feels complete. I like if we just play a song and I sing it, and I walk in and it sounds completely done … There was a situation where a few songs that are really built up, as like a studio invention, we either worked with just guitar and voice or piano and voice, or they needed a ton of stuff. There was no real middle ground with them. You tinker with them for a day and go home, frustrated. Leave it alone for a while and come back to it. And hopefully someone knocks on your door and tells you what to do.
SD: There was a lengthy break between when Verbena broke up and recording American Hearts. At what point did you decide to get back into writing and recording?
AB: When I felt like I was ready to do it again. And that was, I don't know, three years? I mean, I never stopped playing instruments. I was just kind of a victim of myself and, you know, the corporate record world. It just took me a long time to grieve for that whole situation … I fucked myself over. Died by my own hand.
So I had to get a new set of tools. I had to learn how to play differently and sing differently. And kind of rediscover whatever it was that turned me on in the first place.
SD: The song "American Hearts" is one of the most powerfully understated political songs I've heard in a long time. What was the motivation behind writing it?
AB: All those songs, when I was writing them … well, it wasn't so much writing as channeling them — I would go to work every day and they would just kinda come out. That one was one of the first ones that kicked off this sort of wall of songs. I just run the tape recorder when I get an idea, then do something and move on. So I was listening back the next day and heard the chorus pretty much intact. And I think I just mumbled part of the lyrics, as well. And I just kind of made something out of it. I don't know how I feel about it anymore, really. It's kind of a simplistic take on an impossible situation. I think it's a little myopic. But I don't know anymore.