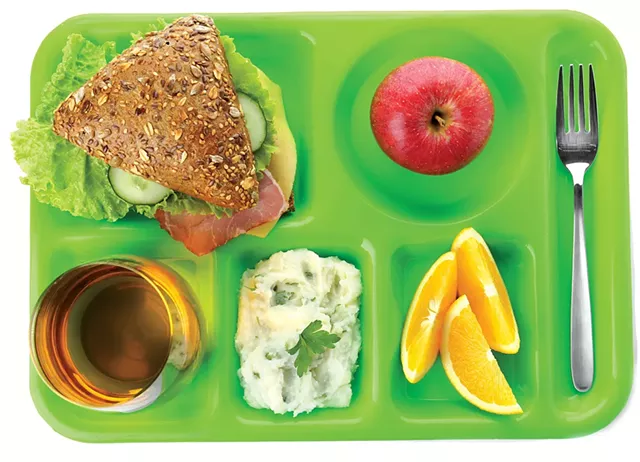 In case you missed the news this spring, Gov. Phil Scott signed the Universal School Meals Act, which guarantees free breakfast and lunch for all students in Vermont's K-12 public schools during the 2022-23 school year. Vermont is the third state to pass such legislation, after California and Maine.
Public school students had been eating for free for the past two years thanks to increased federal funding for school nutrition during the pandemic, but that ended in June. A broad coalition of supporters sought to make universal school meals permanent, including students, teachers, school nutrition staff, school board members and local food advocates.
Faye Mack, advocacy and education director at Hunger Free Vermont, said every rep in the legislature heard from at least one constituent about the importance of passing the bill. "A lot of people across Vermont were very involved in moving this legislation forward; it was really exciting to be part of the groundswell."
Mack pointed out that parents will still need to fill out a school meals application or a household income form this year — and it's "critical" that they do, she said. Those data help the state access federal dollars that help fund school meals. Bonus: The forms can also help kids qualify for free SAT prep.