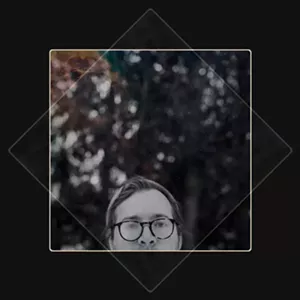 (Self-released, digital download, vinyl)
Tom Pearo is a Burlington-based guitarist and composer who has been most visible in recent years as sideman to folk-rocker and former Burlingtonian Abbie Morin. He's also been hard at work on his own compositions — specifically his first solo outing, Headspace. It's a short, exceptionally sweet instrumental project built around a sound he calls "ambient jazz."
That descriptor may raise a few eyebrows, and/or conjure visions of new-age schmaltz. But in practice, Pearo's album sounds like John Zorn remixing John Scofield — or, perhaps, a dub instrumental version of a Cowboy Junkies album. (For the record, this is high praise.)
Clocking in at six tracks and just under half an hour, Headspace is functional art. The album works nicely as background music, but it's also an exquisite headphone trip for listeners who want to get lost in it.
Pearo's backing lineup is sparse, consisting mostly of Dave DeCristo on drums, with occasional support from Shay Gestal on violin. His coconspirators are faithful to his vision and utterly dialed in on every track. A rich, organic bed of sound murmurs beneath every track here like a steady heartbeat. DeCristo's dynamics and restraints are especially noteworthy — it's easy to tell he's spent a lot of time collaborating with Pearo.
The sound quality is simply pristine. Pearo, who has plenty of sound-engineering experience, coproduced the project with DeCristo, the former head engineer at Burlington's Signal Kitchen. Once completed, they passed the album on to legendary mastering engineer JJ Golden, who specializes in prepping projects for vinyl pressings. The understated nature of Pearo's compositions gives Golden the headroom to truly make things shine. As good as Headspace sounds streaming, there's no doubt it would sound even better on the physical LP.
Pearo has an exquisite ear for space and tone, and Headspace is clearly the product of careful calculation. Yet that same precision renders most tracks here into diamond compositions that don't move much. The improv is subtle to the point of being almost invisible. Aside from the lush chords and Bill Frisell-flavored guitar tones, the album skews much more "ambient" than "jazz."
Most importantly, though: It's beautiful. Pearo has curated something special with Headspace. It almost feels obligatory to state that this album is not for everyone. Still, the electric vistas of Pearo's imagination may prove to have a much broader appeal, simply because the album is so relaxing and well produced.
For ambient music fans, this is mandatory listening. For anyone else who has read this far: Give it a (free) spin on Spotify. Odds are good you'll find yourself resonating with Pearo's serene, understated aesthetic. You may even find yourself craving more.
Pearo performs on Friday, December 1, at Zenbarn in Waterbury Center. Headspace is available digitally at tompearo.com. Vinyl copies of the record are on sale at Speaking Volumes and Pure Pop in Burlington.