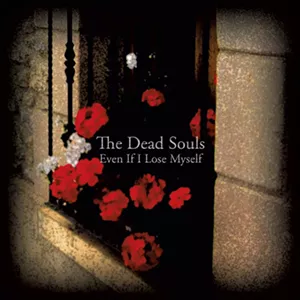 (Self-released, digital)
Every summer, music journalists attempt to select the annual "song of summer." In past years, the unofficial honor has gone to tracks such as Daft Punk's "Get Lucky" or Luis Fonsi and Daddy Yankee's "Despacito." While sometimes hotly contested, the song of summer is always catchy, bright, upbeat and full of sonic color. Unequivocally, the Dead Souls' latest album, Even If I Lose Myself, yields nary a song for such consideration.
OK, so that intro was kind of a fake-out. And, to be honest, the Burlington-based post-punk band's record is not a fresh summer release. Its members, Etienne Tel'uial and Kevin Shames, certainly weren't gunning for the song-of-summer crown — as far as I know. Published to Bandcamp a few days before the end of 2018, the seven-track record only recently landed on Seven Days' music desk. And now that the sun is actually feeling warm and people are ready for beach parties and barbecues, I find it deliciously ironic to highlight the album's unholy descent into darkness just as summer is starting to peak.

Even If I Lose Myself has all of the calling cards of '80s alternative bands such as the Cure and Cocteau Twins, as well as newer revivalists such as the Horrors. Tel'uial and Shames, who originally hail from San Juan, Puerto Rico, furnish their tunes with strident melodic guitar lines, arctic electronic drums and bellowing vocals. Tel'uial sings lead with sour, grief-stricken dedication. From start to finish, the album has a cohesive tone, literally and figuratively. The two have a clear vision of their sound, even if that vision is a murky mess of raw emotion.
No words are minced on "Depression." "I took your hand / And pulled you close / But the shadows came / We fell away," sings Tel'uial with bitterness and melancholy. The quickened thrum of guitar and stabbing beats assail his confession.
Grinding guitar opens the dour "Suicide Party." The slow-motion dreamscape snaps into consciousness at its chorus, describing a maddening moment amid a late-night bacchanal. It simulates the inner upheaval of hurt feelings amplified by drink.
"Stupid Boy" is a menacing treatise fueled by an unbridled id. "The night is an open sore / And your lips are all I want," Tel'uial sings over whip-cracking beats. His words eventually disappear into a darkened vortex of feedback.
Ominous opener "Sixteen" and titillating closer "November Girl" bookend the album with strong start and end points. Gloomy and raw, the lo-fi recording fits nicely atop the band's growing catalog of deliciously dismal releases.
Even If I Lose Myself is available at thedeadsouls.bandcamp.com.