NEW! We are now publicizing online-only events, art shows and other virtual performances on this website. Please submit your events for consideration.
Alain Paiement
When: Oct. 31-Jan. 5 2020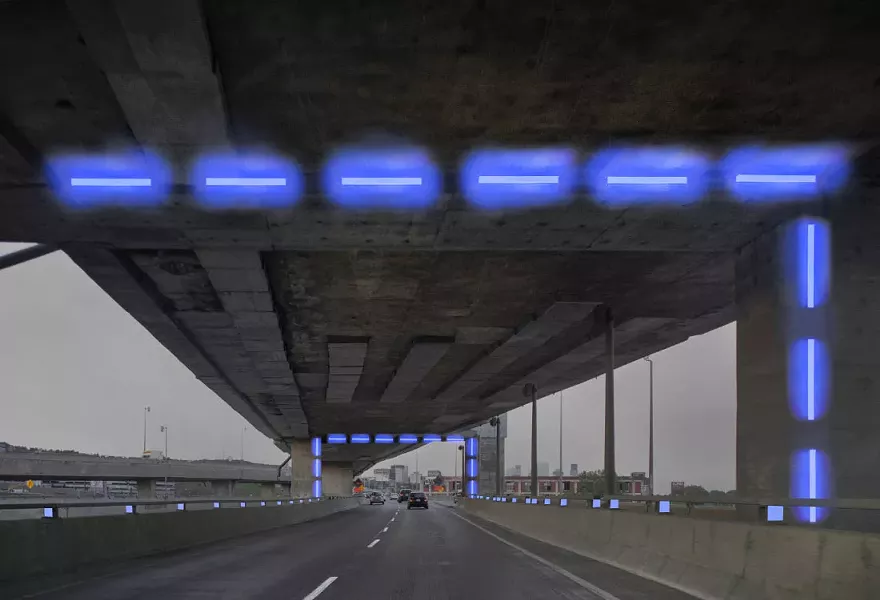 Courtesy the artist and Galerie Hugues Charbonneau
"Bleu de Bleu," 32 videographic, photographic and sculptural elements that document the artist's public-art installation between Trudeau International Airport and downtown Montréal.