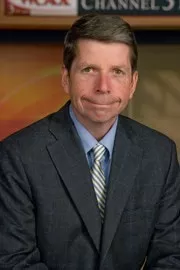 courtesy of WCAX-TV
Anson Tebbetts
All through February, representatives of the Vermont Agency of Agriculture, Food and Markets will travel around the state on a "listening tour." It will land in Lyndonville, Brattleboro, Middlebury and St. Albans.
The gist: Newly appointed Secretary of Agriculture Anson Tebbetts — former news director of WCAX — and current Deputy Secretary and Rep. Alyson Eastman (I-Orwell) want to know what Vermont's farmers and eaters are thinking. Feedback will help the agency "support them," wrote Eastman in a press release, which continues: "We hope to hear from farmers of all types and sizes ... [to] learn from the people who are driving Vermont's agricultural economy."
The agency isn't interested solely in farmers' opinions. If you have thoughts on topics such as raw milk, on-farm meat processing, the health of Lake Champlain or the logistics of urban farming, you're invited, too.