File: Caleb Kenna
Mayor Chris Louras
Rutland Mayor Chris Louras hopped onto a milk crate inside The Bakery on West Street to address a crowd of people who had gathered for his campaign launch. The place was full of supporters and representatives from half a dozen media outlets, who turned out on the first Monday night in February for the first "kickoff" he's organized since landing the top job a decade ago.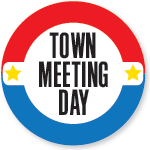 Dressed in a sharp suit that hung a little loose on his lean frame, Louras delivered a 20-minute speech that noted the increasing number of businesses that had opened downtown in recent years, a drop in many categories of crime and the elimination of a $5 million budget deficit that he faced when he took office 10 years ago.
But he only alluded to the issue that has divided Rutland for the past year: whether the city should become a home for 100 Syrian refugees.
"This community is being judged, we're being assessed, and we're being defined by how we respond to what's happening around us nationally and internationally," Louras said to the crowd. "Like it or not, we're being watched."
He was more explicit the next morning during an interview in his office.
"I've been on the BBC at 2 a.m.," he said. "You can't be getting up and doing that and then hide from it. I'm owning it. It's the right thing to do, as I said time and again, from a humanitarian perspective, and we need the benefits of a diverse culture and the economic benefits that refugee resettlement brings."
Last year, Louras hatched a plan to bring the refugees from war-torn Syria to Rutland, with a pledge to welcome more for years to come.
He stood by the controversial decision, which many critics characterized as unilateral. Reporters from across the state and country descended on the city to document the well-meaning mayor's arguments for diversity against nativism — a microcosm of the national debate.
After months of conflict, in September Louras appeared to have scored a legacy-defining victory when the U.S. State Department announced that Rutland had been approved as a resettlement site and would begin accepting refugees. Two families arrived last month.
Ten days after the second group's arrival, President Donald Trump issued his executive order seeking to bar refugees from entering the country. While the U.S. Court of Appeals for the Ninth Circuit blocked the federal action, Trump's effort to turn away refugees has — at least for now — effectively halted additional resettlement in Rutland.
Now Louras finds himself trying to hang on to a job he loves after having enraged a sizable portion of his community — and he has almost nothing to show for it. The mayor acknowledges he is facing his strongest challenge since 2007, when he won the first of five two-year terms.
A Louras victory on Town Meeting Day would be seen as an affirmation of his progressive stance. His defeat, on the other hand, would add insult to injury for him and resettlement supporters.
Louras, his opponents and many Rutland residents would like to believe that next month's mayoral contest isn't a referendum on the refugee issue. After months of divisive and sometimes hateful debate and national media attention, residents seem weary of the conflict.
"There are a lot of things happening in this city; it's not just the refugees," Rutland resident Dennis Duhaime said at the kickoff. Rutland remains focused on efforts to revive its downtown business district. The fight against opiate-related crime is ongoing. And Louras' proposal to reduce the number of active firefighters per shift has ruffled the union's feathers.
"Chris Louras has been in office 10 years," Duhaime said. "The people aren't just focusing on one issue."
But it's not a coincidence that Louras faces three opponents — all Republicans — who disagree with his refugee resettlement plan. Louras left the Vermont GOP last year to become an independent.
Veteran alderman David Allaire, a sales manager for Interstate Batteries, is taking his third shot at unseating Louras. Allaire has become the mayor's chief antagonist on refugee resettlement and most other issues. The men barely hide their disdain for each other.
Although Allaire has always insisted he is not anti-refugee, he led the charge to investigate whether Louras broke any laws in his handling of the proposal. "We've had a difficult time getting any information from the mayor's office or the refugee resettlement folks. It seems to be all cloak and dagger, behind the scenes," he said in an interview.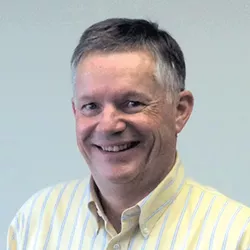 Allaire also asked Rutland police to inquire whether refugees would represent a public safety threat, and he called on Louras to put the refugee resettlement plan to a citywide vote.
"I'm not a fan of this program by any means," said Allaire. "I have as much sympathy and empathy for refugees as anyone. The majority of people, if presented with this issue in an open and transparent way, would have climbed aboard, and you wouldn't have seen this divide in the city."
Rival candidate Mike Coppinger is trying to split the difference between Louras and Allaire. The longtime head of the Downtown Rutland Partnership, a marketing organization, Coppinger says he has a history of bringing groups together to better the city. He says he would be able to move Rutland beyond the Louras versus Allaire battles.
"There is so much bad blood between Dave and Chris ... and we all need to be able to move on, and I don't think the city can do that with those two playing a role," Coppinger said. "It's been a rerun, and people are tired of it."
Coppinger, a former alderman, said he supported the idea of accepting 100 refugees but did not believe the city could have handled any more in future years, as Louras wanted. He also criticized Louras for being secretive about the refugee plan.
The fourth candidate, perennial office-seeker Kam Johnston, said he would not support a refugee plan that had been "rammed down the community's throat."
A government transparency advocate, Johnston has based his various campaigns on pledges to make city records and government meetings more open to the public. In 2015, Johnston ran unsuccessfully for mayor, assessor and alderman — at the same time. This year, Johnston, a former computer trainer who is currently unemployed, again filed for those three positions, plus a seat on the school board.
If refugee resettlement in Rutland has halted, talk of it has not.
On February 6, the board of aldermen breezed through its agenda during a sleepy meeting. They heard a pitch to fund a new dog park, got an update on a swimming pool renovation and seemed ready to adjourn when Alderman Scott Tommola spoke up.
Months earlier, the board had sent a letter to the State Department requesting information about internal procedures for selecting refugee resettlement sites. But the board had received only a token response.
In a flat, matter-of-fact voice, Tommola suggested that a second letter should be sent to the feds.
"To what end?" Alderman Christopher Ettori asked. "What are we hoping to achieve?"
Tommola responded: "It goes to all the questions we had before that remain unanswered."
Allaire quickly seconded Tommola's motion. The city's attorney said he would begin work on a letter.
Although he did not attend the meeting, Louras gleefully bashed Allaire the next morning.
"If he wanted to heal the community, that would have been the opportunity for him to lead and say, 'We need to look forward and not back,'" Louras said. "That was his opportunity as a leader, and he failed. There are some ... aldermen who ... want to fan the flames."
Asked for a response, Allaire objected: "That is certainly not fanning the flames," he said over the phone. "I want to bring the community together, and you do that through openness and information, and right now there is a lack of information. I believe I am leading."
Louras used to sound a diplomatic tone when answering criticisms about the secretive process by which he pursued his refugee plan. For months, he conceded that he could have handled it better, while noting that Rutland is one of the few communities in Vermont with a strong-mayor form of government, which gives him wide latitude to make decisions.
But he's apparently done with niceties. In private, Louras has long exhibited two personas. He utters a lot of "gollies" and "gee whizzes," like a dad in a 1960s sitcom. But, in the next breath, he can unleash a stream of profanity that would impress a drill sergeant.
"Write this down," he told a Seven Days reporter last week. "Complaining about process is the last refuge of scoundrels. You can't oppose the process and oppose the program without opposing the people whose lives are affected." He translates: Those who do so actually have a problem with the refugees.
Louras might never get a chance to prove his theory that New Americans are precisely what Rutland needs: The city's population has fallen steadily — 100 residents a year since 2010. Area employers complain they cannot find enough qualified workers. Young professionals consistently tell surveyors that they want to live in communities with diverse populations, according to Louras.
As a result of his efforts, Rutland is slightly less homogenous — and, as Louras would argue, more humane. "The vindication happened when I met the families face-to-face," he said of the two Syrian families who made it to Rutland before the door closed shut. "Any personal or political cost I incur is well spent. We saved some lives when others are turning their backs."