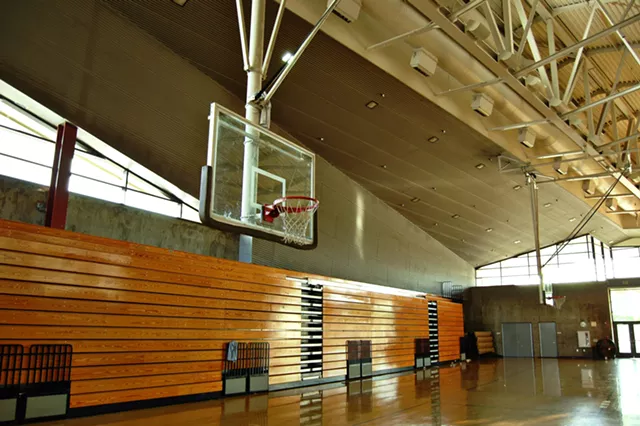 Nikolay Mamluke | Dreamstime
A school gym
The Grand Isle Supervisory Union will not allow spectators at home basketball games for the rest of the season following an on-court brawl, school officials announced on Thursday.
The fight erupted on Tuesday night at the Alburgh Community Education Center, which hosted a
boys' seventh- and eighth-grade basketball game between Alburgh and St. Albans City School. Bystanders shot video that shows people, both adults and children, pushing and hitting each other.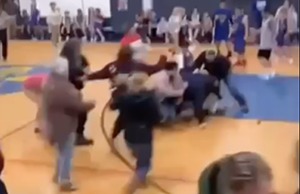 Screenshot
Fighting on the basketball court
Russell Giroux, a 60-year-old Alburgh man who police said was involved in the brawl, left the center and was driving home when he stopped and called first responders for help. He was brought to a hospital but died.
The Chief Medical Examiner's Office conducted an autopsy, and his cause and manner of death were "pending further investigation," according to the Vermont State Police, who are investigating the brawl.
Washington Post
, have reported on it.
School officials said their decision to bar spectators is meant to ensure safety. Their letter says what happened at the game "can not be tolerated" and "runs contrary to everything we believe athletics in education should be." While most spectators support good sportsmanship, it says, "[W]e can not ignore the increase in spectator misconduct at school sporting events throughout Vermont, including in our gymnasiums."
The letter says school officials want Vermont leaders to not only condemn misconduct by spectators at games but also to consider appropriate responses.
Eleven school officials signed the letter. Read it here: