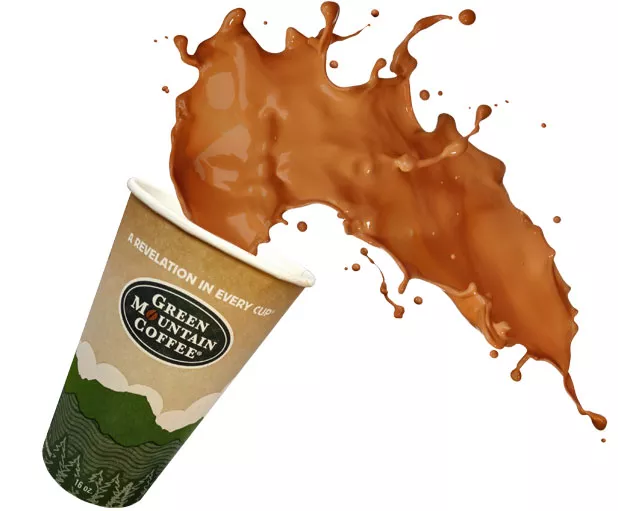 May 16: It was a rocky year for Waterbury-based Green Mountain Coffee Roasters. After reaching the stock-market stratosphere in September 2011 — the company was briefly worth $17.1 billion — GMCR became a victim of Wall Street's high expectations in 2012. A bleak second-quarter earnings report caused the company's stock to plunge. Shares lost half their value in a single, 24-hour period in May.
One casualty of that precipitous decline was the company's founder and board chairman, Bob Stiller. Having borrowed against his massive holdings of GMCR stock, Stiller was forced by his bank to ditch five million shares, worth $125.5 million. Stiller's fellow board members subsequently stripped him of his chairmanship because the sale came during a period when company insiders were barred from buying and selling stock.
Update: GMCR's stock price bottomed out in July at a three-year low of $17.11, but it's been on an upswing since, topping $40 earlier this month. Investors worried that the company would lose its edge when the factor most responsible for its success — two patents related to its Keurig single-serve coffee brewers — expired in September. But the competition has been slow to respond.
GMCR's fourth-quarter earnings report, released last month, was strong. Sales were up 33 percent, and net profits increased 22 percent, according to a Wall Street Journal report. While announcing those results, outgoing CEO Larry Blanford said his company retained an edge over competitors in the K-cup market thanks to the diversity of brands it sells — from Starbucks to Snapple — and its ability to produce and sell K-cups cheaply and efficiently.
Meanwhile, Green Mountain's board last month hired Coca-Cola Refreshments president Brian Kelley to replace Blanford.
As for Stiller, he continues to own 8.4 million GMCR shares and remains on its board, though he has not regained the chairmanship role. Stiller made waves locally in October when he donated $10 million to Champlain College for a business school that will bear his name.