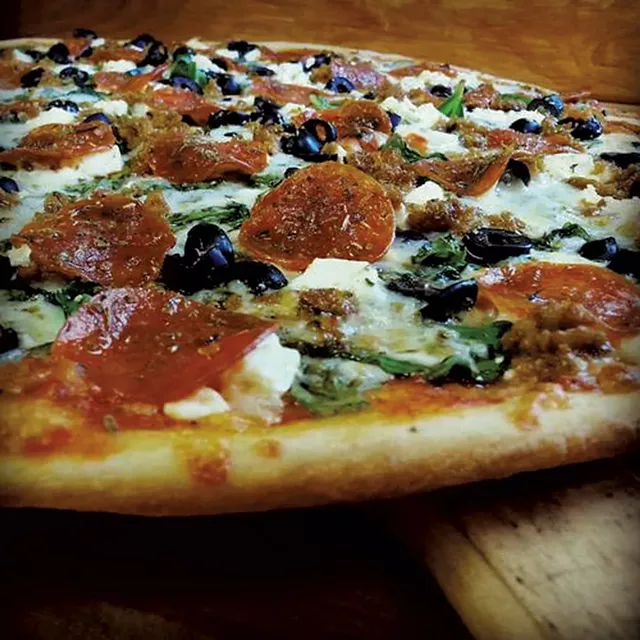 Courtesy Of Good Times Café
Pizza at Good Times Café
After 24 years running Good Times Café in Hinesburg, husband-and-wife owners Chris and Tracy Applin are selling their restaurant. Known for its pizza and Cajun specialties, the café at 10805 Route 116 also presents intimate music performances.
Good Times, which seats 30 people, started as a pizza place and expanded and diversified its menu over the years. Pizza still represents about half the sales, Chris said.
The Applins said they're ready for a new chapter in their lives but declined to specify what that might involve. "Twenty-four years is a good run," Chris said. "We're hands-on. We put our time into it and take a lot of pride in it day to day, week to week."
He noted that Good Times has presented concerts for more than two decades, with a focus on guitarists. Pat Donohue and Jason Wilber are among the musicians who have performed there, with Burlington-based guitarist Paul Asbell scheduled for a performance on May 18.
"We like to think that we're one of the elite small listening rooms in New England," Chris said.
Tracy described the ideal new owners of the café as "a younger version of ourselves." Added Chris: "This is an amazing opportunity to come in and take a place that's been owner-managed for 24 years, in a fantastic community, to an entirely new level."