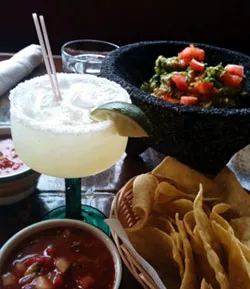 Miguel's on Main has closed after two and a half years in Burlington. But owners Adrienne and Michael Henzel don't plan to stay out of the scene for long — they'll probably open a new location in Shelburne this spring.
Adrienne Henzel chalked up the closure to "a combination of factors," including a soft holiday season, increased competition and, most importantly, her family's move to a rural section of Charlotte. "It was getting to be way too much to drive," she says.
The Henzels will continue to make and sell their line of salsas, 5th Sun, while scouting for a nearby location for a Mexican eatery with a smaller menu.
Once that new restaurant opens, Henzel says, it will honor Seven Days DealTickets purchased for Miguel's.