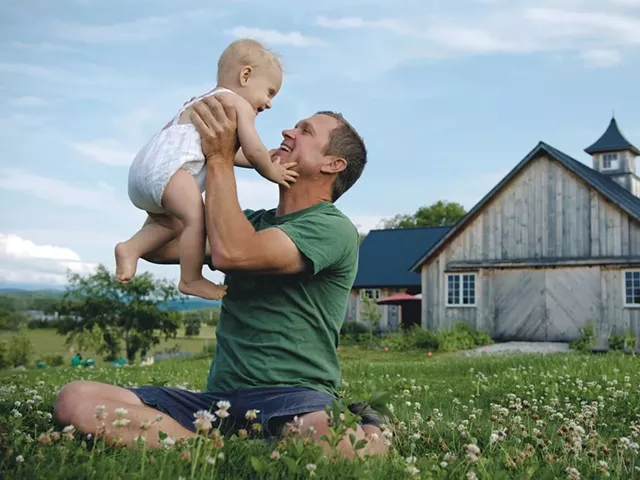 sam simon
Adam Hausmann, 44, owner of Adam's Berry Farm in Charlotte, with son Wilder Rye, 9 months
Do you imagine Wilder will grow up to run the farm one day?
Adam: We're pretty open. We don't want him to be on a parent-chosen path. I always say he's gonna run away to New York City, but who knows? We know so many folks who left Vermont but then came back to have a family here because there's no place like it, obviously, and because the community is so strong. But, ultimately, you find your own path.
sam simon
Jessica Sanford, 35: I love talking to him about his firsts on the farm. Like telling him, "This is the first time you're pruning the blueberry bushes with us! " If he does take over the farm he'll end up knowing it better than either of us, because it will be a lifelong process for him.