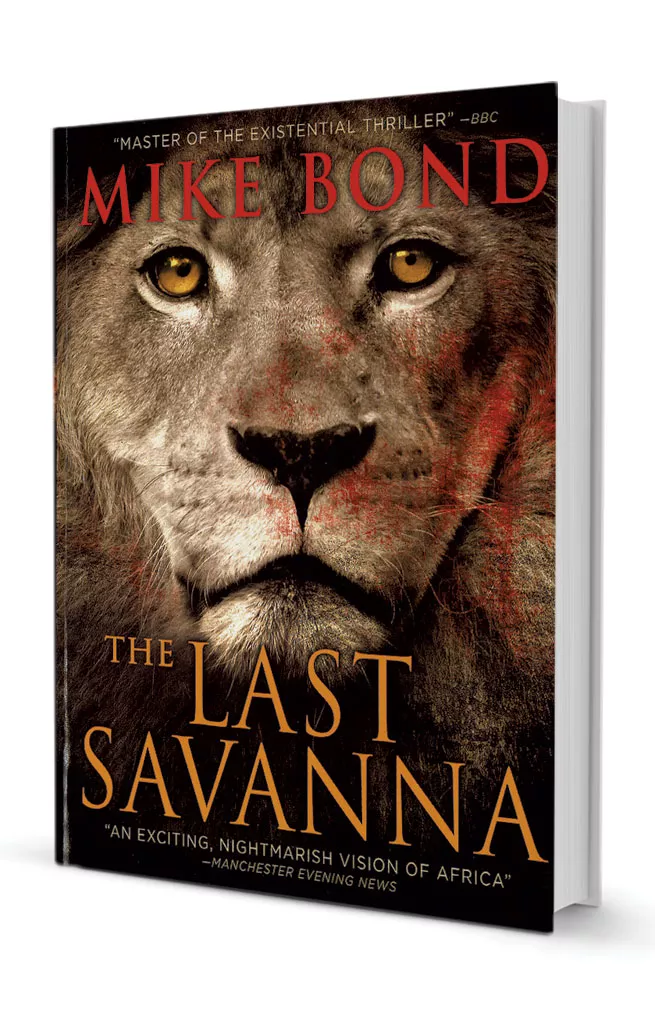 An Earth Day talk in Burlington by author and environmental activist Mike Bond, sponsored by the Vermont Council on World Affairs, is likely to elicit a mixed response. His audience will surely support Bond's plea to save Africa's wild elephant population, which is being decimated by poachers often linked to terrorist groups. But at least some of Bond's listeners will be outraged by his contention that wind power "does nothing good and everything bad."
The slaughter of elephants for their ivory and the construction of ridgeline wind turbines in Vermont actually have similar outcomes, Bond contends in a telephone interview. "You completely change the ecosystem when you take out elephants," he notes.
Bond's remarks are based on his studies in Kenya, where he took part in antipoaching patrols. Turbines, he adds, also negatively affect the local ecology by killing "enormous numbers" of bats and birds of prey. "There's a good reason why wind turbines are called bird Cuisinarts," he says.
Proliferation of wind-power installations, Bond warns, "is going to drive more bird species to extinction than climate change." And it's not as though installing more wind turbines will mitigate climate change, insists Bond, who has worked as CEO of an energy company focused on renewables.
"Wind power doesn't lower carbon-dioxide emissions," he says. "Wind is very erratic, so you need to balance the load with fossil-fuel backups."
And because they're noisy and unsightly, ridgeline turbines "ruin property values," he declares. "Homes become basically worthless if they have a full view of turbines."
Wind-power advocates dispute all these claims. They say turbines actually have scant impact on birds and bats, do produce measurable reductions in carbon-dioxide emissions and are not nearly as noisy as opponents suggest.
Bond has more expertise in elephants than in wind power, although he says he has studied turbine-related issues "extensively." Installing solar arrays on roofs across America will prove a much more positive and effective renewable-energy strategy, he argues. "They work incredibly well even in Vermont," where, he notes, sun shining on snow intensifies solar generation.
Bond, 71, says he's familiar with Vermont from having hiked portions of the Long Trail. He grew up in Maine, attended Williams College in Massachusetts and became a novelist, poet, war correspondent and government consultant. He's lived in 30 countries and currently divides his time between Hawaii and Colorado.
Bond describes his latest book, The Last Savanna, as a "socially conscious thriller." Though fiction, it aims to incite efforts to prevent the very real forecasted extinction of elephant herds within the next 10 years.
What can Vermonters do to help save elephants in Africa and Asia?
They can pressure their congressional delegation to become more engaged with the issue, Bond suggests. He's also calling for a boycott of all products made in China, the destination for much of the ivory poached in Africa. The Chinese government has done nothing to curb the illegal trade in ivory, Bond says.
Bond is likely to offend other listeners by attacking Barack Obama as "the worst environmental president of the past 100 years."
Bill Clinton allowed wolves to be reintroduced into Yellowstone National Park in 1995, Bond recounts. They expanded their range into Idaho and Montana, and "caused few problems," he says. "But one of the first actions by Obama was to withdraw all protections for wolves. A great slaughter has resulted," Bond declares. "Half the wolves in Yellowstone have been killed in the past few years."
The original print version of this article was headlined "Activist Author Addresses Elephant Extinction and the Danger of Wind Turbines"