Old Man Winter has been slacking in the snow department this season. The settled snowpack on Mount Mansfield, which measured 36 inches earlier this week, is about 20 percent below its average for late January. Fayston's Mad River Glen ski area, which has very limited snowmaking capacity, has been open for fewer than 20 days so far this winter (though when lifts have been spinning, nearly all of MRG's terrain has been open).
Other ski areas, such as Northeast Slopes in East Corinth, as well as many lower-elevation Nordic-skiing centers around the state, have struggled to open. And while there might be two or three feet of snow piled along the Green Mountain divide, the last cut of hay can still be seen in many valleys.
Still, for those who approach skiing as a cold-season continuum between pond hockey and deep-powder days, it's been just another winter in Vermont, even if a thin one. But bear in mind, it's only January. Two of the traditionally snowiest months lie ahead. And despite all the grousing about the season, many skiers have actually been enjoying the snow since late October, making the most of the diverse snow conditions, weather and terrain that ultimately define skiing in Vermont.
"We might be skiing in knee-deep powder one day and making crusty turns on the neighbor's pasture the next," says Vermont skier Sean Curry, who lives and works during warmer months on Massachusetts' Nantucket Island. "But we're still skiing," he says. "Have no expectations, and it's easy to have a good time."
Photos by Brian Mohr and Emily Johnson/EmberPhoto.
First turns of the season in late October, Mad River Valley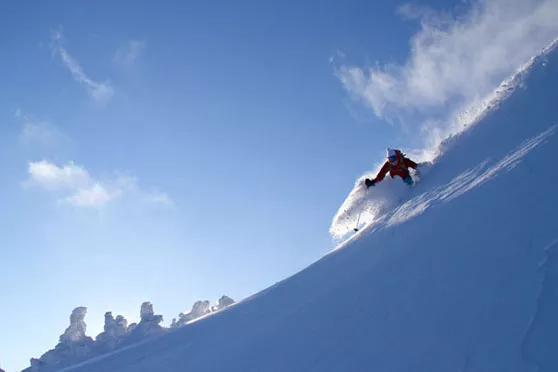 Bluebird Powder Day near Stowe, VT
Late December, Mad River Glen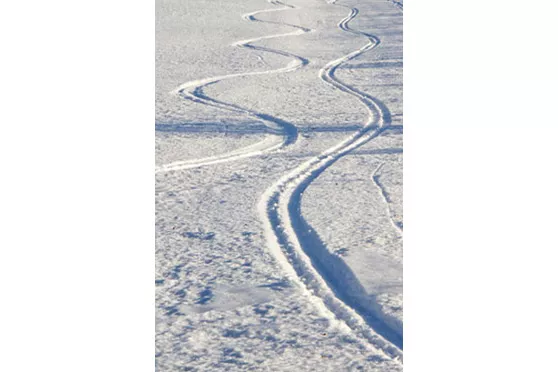 A neighborhood pasture in Moretown - early January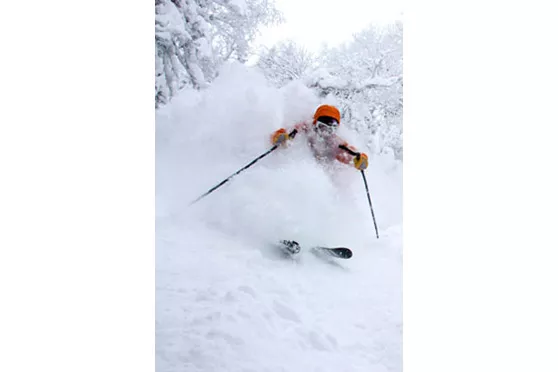 Justin Woods Chapman, in deep at Mad River Glen, mid-January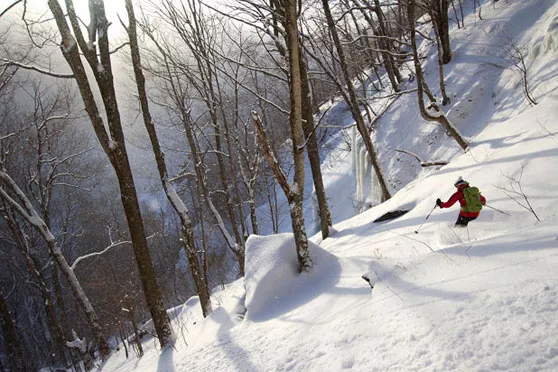 Sunset in the trees off the Green Mountain divide, last weekend