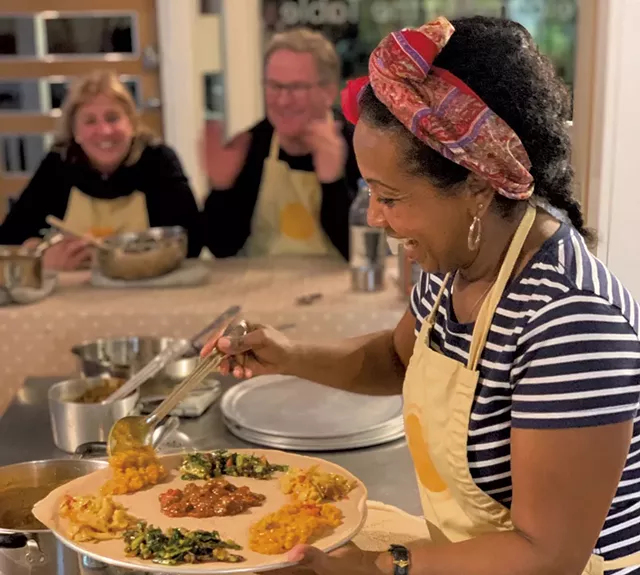 Courtesy Of Richmond Community Kitchen
Alganesh Michael of A Taste of Abyssinia
Alganesh Michael, a South Burlington resident originally from Eritrea, has shifted course with her Eritrean/Ethiopian food business, A Taste of Abyssinia, in response to the pandemic. Known for her large-event catering, pop-up dinners at ArtsRiot, and cooking classes at Richmond Community Kitchen and Access CVU, Michael found herself with limited business in mid-March. She now offers smaller catering options for four to six people. For $100, customers get Michael's weekly menu of three main dishes plus injera flatbread delivered within Chittenden County (or beyond for an extra fee). Orders must be placed by Saturday for Wednesday delivery.