Oliver Parini
From left: Angie Sturm, Reese Kelly, Tanner McCuin and Reier Erickson, members of Neighbors for a Safer Saint Albans
Facing scrutiny from parents over the summer, leaders of the Maple Run Unified School District defended a program that puts St. Albans cops in its schools.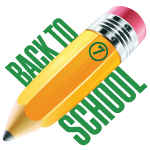 In a July letter to a group of critics, superintendent Kevin Dirth described the three uniformed officers working in district schools as the "creme de la creme" of the local police force. He acknowledged "disgusting, high-profile examples of police in schools who act as bullies and tyrants" elsewhere, but he said the experience of schools in the district, which includes St. Albans City, St. Albans Town and Fairfield, has been overwhelmingly positive.
Behind the scenes, however, the district and the city were negotiating with the family of a high school student whose experience was not. Officer David French arrested the teen inside Bellows Free Academy in March 2019. The boy was cuffed and charged with disorderly conduct for yelling profanities at the officer. During the encounter, French told the 17-year-old, who had a documented disability, that he was "acting retarded."
The incident might never have received public attention if not for a school worker who tipped off Seven Days. The city omitted the arrest from a public records response to this newspaper last year and only released some information last week after it agreed to pay the student $30,000 for the incident.
The settlement provides a rare view of the oft-hidden troubles that can arise when police officers work in schools. It has also fueled local activists who are concerned about cops' role in educational settings, an issue that's part of the larger national movement for racial justice.
Schools "need people who are specially and specifically trained to help a student navigate those pressures and issues," said Reier Erickson, a member of Neighbors for a Safer Saint Albans, which has pressed to remove officers from district schools. "Police are not specially trained to do any of those things."
School resource officers, as they are typically known, have been stationed in some U.S. schools for decades. They are often congenial figures intended to present a softer, trustworthy image of policing to young students. In a typical arrangement, the school district pays the officers' salaries, but they are employees of a municipal police department. The programs have become more popular since the 1990s, spurred by school shootings and greater anxiety over on-campus safety.
A 2018 state survey found that 21 percent of Vermont schools employed an officer. A more recent analysis by VTDigger.org shows that cops are concentrated in high schools, at a combined cost of roughly $2 million a year.
Research is limited and conflicting on the effectiveness of the programs, the Vermont Department of Public Safety and the Agency of Education concluded in a 2018 research memo to Gov. Phil Scott. The state-funded School Safety Center has not included school resource officers on its list of 15 "best practices."
Some districts have continued to use the officers anyway. Champlain Valley Union High School hired its first one last school year, motivated by deadly school shootings elsewhere and the suspension of a CVU student who made threats in March 2018, the Williston Observer reported at the time.
The nationwide civil rights movement ignited this summer by the latest spate of police killings has brought renewed energy to long-standing criticisms of cops in the schools. The efforts have gained some traction in Vermont. In August, the Winooski School Board agreed to replace its officer in 2021-22 with an employee trained in restorative justice practices and counseling. Burlington's school board plans to study the district's program.
Critics charge that schools are importing racial biases found in American policing, criminalizing juvenile behavior, widening the school-to-prison pipeline and wasting funds that could be spent on more specialized supports. They are especially concerned that police in schools are more likely to arrest students of color or make nonwhite students feel less safe.
"There is this idea that we need cops to be good role models for our kids," said Amanda Garces, founder of the Vermont Coalition for Ethnic and Social Equity in Schools. "What we're saying is, 'No, actually, you need other types of role models.'"
School cops are not supposed to be involved in student discipline, but civil rights watchdogs in Vermont say the line between discipline and law enforcement tends to get blurred when there's a cop on standby.
Students with behavioral issues stemming from a disability can be at particular risk. Marilyn Mahusky, a staff attorney for Vermont Legal Aid's Disability Law Project, said she represented a 16-year-old last year who was pushed against a wall during a conflict with a school officer at Brattleboro Union High School. The student was known to respond poorly to authority and had an individualized education plan that called for using alternatives to punitive discipline. Yet the school officer cited the student on juvenile criminal charges for using "inappropriate language" during the interaction.
"That has long-term consequences for that student," Mahusky said.
Mahusky's case bears some resemblance to the recently revealed incident at Bellows Free Academy on March 26, 2019. The 17-year-old teenage boy appears to have been angry over school officials' request to search his belongings for unspecified "contraband," according to police records. School administrators radioed French for help, though the officer later told a departmental investigator that he wasn't sure why he was asked to respond.
The investigator's written report states that the staffers and the boy were sitting in a lobby area near the busy cafeteria when French arrived. The officer said he asked the boy to stop cussing and quiet down. The boy responded, "Fuck you, bitch." French threatened to arrest him for disorderly conduct and eventually told him to put his hands behind his back. The boy pulled away, a struggle began, and French took him to the ground. A school official held the boy's legs while the officer cuffed him.
The boy was already on the floor by the time French activated his body camera. Edited footage reviewed by Seven Days last week shows that the young man was clearly upset. While waiting for a police cruiser to arrive, the boy accuses the officer of ruining his chance of going to college. He also invites French to search his backpack, claiming that the alleged contraband was merely cologne. The boy was not charged with possessing any illegal substance.
Instead, he was charged with disorderly conduct, a low-level misdemeanor that can include a wide variety of alleged misbehavior. The outcome of the criminal case isn't known because a judge sealed the records.
Soon after the arrest, the boy's mother formally complained to the St. Albans Police Department, pointing specifically to the "retard" language her son said French had used. That comment was not captured by French's body camera, but the officer later acknowledged using the word.
A bystander who witnessed part of the arrest told Seven Days last week that she was disturbed by how the student was treated. The woman, who asked not to be identified because she works in the school district and fears retaliation, said she immediately recognized the student. She was concerned to see him pinned to the floor because she knew he has a physical disability.
"There was no need for it," she said.
The department cleared French of using excessive force but imposed a suspension of at least half a day for his language, city manager Dominic Cloud said in an interview last week. French finished out the school year at Bellows Free Academy and was transferred to regular patrol in June 2019.
Jay Diaz, a staff attorney with the American Civil Liberties Union of Vermont, has worked on disparities in student discipline. He questioned why the officer was asked to intervene in the first place. Superintendent Dirth said the school district did not investigate that issue, but he believed his employees had made an appropriate decision.
Taxpayers may have to take Dirth at his word. The city would not provide school surveillance video footage of the incident, and witness statements by school personnel were removed from the use-of-force review provided to Seven Days. Cloud said school district attorneys requested the redactions, citing federal student privacy law.
It's not clear whether any record of the arrest would have been public if not for the human rights complaint. The City of St. Albans apparently omitted the documents from its response to a Seven Days November 2019 request for use-of-force forms and civilian complaints against the police department during that year. The city's initial response to a July 16 request for records about the specific incident was that no records existed, citing the statute that exempts sealed court records. After the newspaper appealed, Cloud said he would provide some information once the pending settlement was final.
Information about police officers' work inside schools is often cloaked in the secrecy provided by state and federal privacy laws intended to protect kids, not adults, Diaz said. The ACLU has been requesting data on school arrests and citations around the state, with mixed response from police departments and schools.
"It really makes it impossible to get a useful statewide picture of the impact of having police in schools," Diaz said, suggesting that the legislature may need to step in.
Dirth provided general data showing that police have filed 35 charges in district schools since 2016, including nine criminal charges last year at St. Albans City School, which serves grades pre-K through eight.
The superintendent described the 2019 incident as a "real catalyst for change," including more training for school resource officers and more careful selection of those chosen for the role. Those changes were enacted, he said, but were not mentioned in last year's $246,000 contract between the district and the city, signed several months after the 17-year-old's arrest. But Dirth said they may be added to a new agreement the school board is expected to review later this month.
For local activists, the settlement confirmed that their district's policing program warrants continued scrutiny. It also swayed the school worker who witnessed the arrest.
"I do think it's kind of a waste of money, and after watching this incident with this student, I don't feel that they are trained enough to be around children," she said.
Whether the incident will persuade the school board to change its program remains unclear. Seven Days sought interviews with four of the 10 members, including board chair Jeff Morrill. None responded.