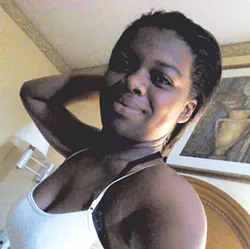 Denise Hart had been missing for almost a year when her remains were discovered in Goshen.
By all accounts, Denise Hart was a devoted mother who called home daily whenever she was away from her 3-year-old son. But there was no word when she left East Hartford, Conn., on a trip to Vermont. On January 26, 2015, police found the charred remains of her abandoned Pontiac Grand Am at the entrance to the Cornwall-Salisbury Covered Bridge, near a quiet stretch of the Otter Creek.
Investigators had a bad feeling from the start, according to Vermont State Police Capt. J.P. Sinclair. While 24-year-old Hart was only considered "missing," the cops approached it like a murder. "Obviously we were hoping for the best for her family," said Sinclair, "but preparing for the eventuality that it would be a homicide."
Their hunch was right. Almost a year later, in December 2015, hikers in Goshen found Hart's remains, 15 miles from where she had last been seen. The Office of the Chief Medical Examiner determined that she died of a gunshot wound to the head.
Hart's killing will be a test for Vermont's Major Crimes Unit, which was created almost a year ago to investigate the state's active homicides and officer-involved shootings. Led by Sinclair, the team of seven detectives, culled from the top brass in the Vermont State Police, was also charged with tackling a backlog of dozens of unsolved cases related to murders and missing persons.
All of those "cold cases," as they're called, are assigned to the Vermont State Police.
Officials said they hoped the recently established unit would sort through evidence in these cases, prioritize those with the most promise and begin to investigate them anew within a year. But they have yet to pick from the pile, according to Sinclair, who is considered one of the state's most accomplished homicide investigators, let alone start investigating.
Why? Detectives have been responding to fresh Vermont homicides. "We got busy," Sinclair said.
While a few local police agencies, such as the Burlington Police Department, investigate active homicide cases, the Major Crimes Unit picked up 16 in 2015 — Vermont averaged only nine homicides annually for the previous three years — along with three officer-involved shootings. That left little time for cold cases. At last count, the list had grown to 30 missing persons and 53 unsolved homicides, one of which dates back to 1946.
The unsolved crimes and mysteries span the state. Some generated intense media scrutiny, such as that of Brianna Maitland, the photogenic 17-year-old girl who disappeared in 2004 after she worked a shift at the Black Lantern Inn in Montgomery, just south of the Canadian border. When police found her car the next day near an abandoned farmhouse, they noticed signs of a struggle.
But the public quickly forgot about others. Transient Bruce Issacs was shot to death in a homeless camp in Waterbury in 1988. John Benson, a retiree who lived alone, was found murdered in his Manchester home in 1983.
Combing through old case files is laborious, and the unit has no support staff to sort through dusty cardboard boxes filled with evidence and thousands of disorganized pieces of paper. Some witness recordings are on cassette tapes. Almost nothing is digitized.
Nonethless, the plan, according to Sinclair, is to compile a top-10 list of the most promising cases and, eventually, a top-five list. All seven detectives will work together — one case at a time.
"The best way to investigate any one of these is as a team," Sinclair said. "We'd love to take on a dozen at the same time to try to bring some answers to these poor families that have lived with this for generations, but we accept our limited resources."
The idea of creating a squad of homicide detectives — to focus on both active and cold cases — had been kicking around Vermont State Police circles for years. Before last year, homicide investigations were assigned to sergeants or lieutenants from the nearest state police barracks. But the Vermont State Police, like most law enforcement agencies, regularly promotes and reassigns officers.
Cases were frequently transferred, and newly assigned investigators would need time to get up to speed on complicated cases. Many detectives, having accrued years of service before attaining the position, retired before solving all their cases.
Especially in homicide cases, that churn was detrimental.
"The difficulty we had, as I recall as a young detective, is you were constantly running on investigations that came in, and the ability to dedicate to older cases was really difficult to come by," Sinclair said. "There are cases I would have loved to work on, but it was just very hard with the amount coming on top of you."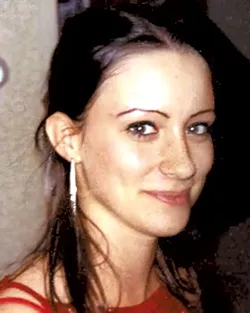 Brianna Maitland disappeared in 2004.
Bruce Maitland, Brianna's father, said that in the first few years after his daughter disappeared, the turnover of investigators exasperated his family.
"It's important for me to communicate directly with somebody that is completely knowledgeable and been on it for years and years," Maitland said. "Those guys rotate like crazy, and the new one would have to get reacquainted. It's a lot for any person."
The Major Crimes Unit was formed without any new positions or increases in funding. Devoting seven investigators exclusively to homicides and missing persons, Sinclair acknowledged, means that some lower-ranking troopers must take on more of the workload in non-homicide cases.
The unit does not work out of a designated facility. Sinclair said members are often on the road, working cases throughout the state, but convene weekly at rotating locations to debrief.
There's evidence to suggest Vermont detectives can solve cold cases. Most famously, DNA testing helped them arrest the killer of Patricia Scoville, 14 years after she was raped and murdered in Stowe. In 2009, police solved the 1982 murder of Barre teenager Pamela Brown.
That same year, New Hampshire formed a cold-case unit that has since solved eight old cases.
Police often have a pretty good idea who the killer is but lack the evidence to prove it.
"The arrest is the 50-yard line," Sinclair said. "Sometimes, unfortunately, when we look at these cases, as a prosecutor, they don't feel they're quite there yet."
In other instances, Sinclair said, the suspect is already dead. The Major Crimes Unit has discussed whether to take the step — which Vermont police typically have not done — of publicly identifying deceased suspects once they have gathered enough evidence to justify a would-be arrest.
But they are torn, Sinclair said: With limited resources, should they devote time and energy to cases when there is no chance of obtaining a conviction?
The Maitlands moved to Penn-sylvania long ago. Bruce Maitland, who travels to Vermont once or twice a year for business, says he feels physically ill when he crosses the state line.
But he still wants to know what happened to his daughter.
"That doesn't change. It's as important as it was 10 years ago," said Maitland, who said he speaks with Vermont State Police every couple of months. "There's a piece of you that's always missing. There's a place you don't want to go into inside because of the hurt."
Hart's family could not be reached for comment. But after police found her body, William Hart told the Rutland Herald that he believes his daughter would have resisted her killer. She was enrolled in college and had hoped to become a parole officer.
"She would fight anything that moved. She wouldn't take nobody's crap," Hart told the Herald. "She was like me, a fighter. We used to call her Muhammad Ali."
Sinclair would not discuss the Hart case in detail and declined to say if investigators have identified any suspects or come up with solid leads.
When authorities announced the discovery of remains in Goshen, at first unidentified, the family of Heide Dawn Wilbur took notice. The 16-year-old Rutland resident was last seen in nearby Middletown Springs in 1991.
The Wilbur family has spent years hoping that Heide ran away and remains alive somewhere, her cousin Rick Wilbur said in a phone interview from his Clarendon home.
No solid leads have ever materialized, Wilbur said. The family last talked to Vermont State Police investigators in 2012, when a skull was discovered in Granby. Authorities tested the skull to see if it was Heide's. It wasn't.
"You don't think about it every day, until they find remains somewhere," Wilbur said. The discovery in Goshen, though, turned out to be Hart.
Wilbur said he knows that police never had much to go on, and with the passage of time, it would take a big break, such as a witness, to move the case forward.
"She's always on our minds," Wilbur said of his cousin, who would now be 40. "You still have hope. If she's out there, contact us. Just to let us know if she's doing all right. She doesn't have to come home. That's fine. Just let us know. That's all we want."