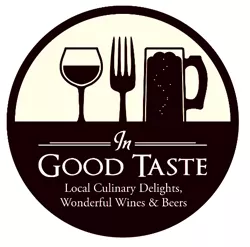 Franklin County farmers and producers don't always get the media love that, say, Caledonia County draws. But the northwest corner of Vermont is working hard, too.
So Tim Smith, executive director of the Franklin County Industrial Development Corporation, decided to do something about it. On January 24, the local businesses and associations that make up the area's diversified ag committee will introduce In Good Taste, an event dedicated to promoting the region's food.
The event takes place from 5 to 8 p.m. at St. Albans City Hall. According to Lisamarie Charlesworth of the Franklin County Regional Chamber of Commerce, the now-defunct Green Mountain Chew Chew Festival inspired the evening's format. Ten dollars at the door will buy guests 20 tickets for tastings from farmers, manufacturers and restaurants.
The committee's biggest event yet, In Good Taste will host approximately 35 vendors from Franklin County and the Champlain Islands. Smith says he's especially proud to introduce participants to the region's drink producers, including 14th Star Brewing Company; ice cider maker Hall Home Place; Elm Brook Farm, maker of Rail Dog barrel-aged maple vodka; and TreTap Beverages, which offers flavored, maple-harvested waters. Those who want more than just a sip can move from small samples to a cash bar.
For those more interested in eating, local farms will offer tastes of their wares, such as pulled-pork or sausage-egg-and-cheese sandwiches from Pigasus Meats; and breads, jams and soups from Collopy Family Farm. Restaurants such as Bayside Pavilion and Jeff's Restaurant will get in on the act with menu items, too.
Want to learn more about Franklin County's culinary crafters? There's no better place to chat them up and try their treats.
The original print version of this article was headlined "Franklin County Fare"