Courtesy Photo
Barrels of hashish
On July 31, 1991, Vermonters Billy Greer and Steve Hutchins were arrested, along with eight other Americans and 15 Canadians, for smuggling 120 tons of Pakistani hashish into Canada. At the time, it was the largest marijuana bust in Vermont and Canada's history.
Four days earlier, the crew had run into rough seas while unloading the hash, which was stashed in 55-gallon plastic barrels, from an offshore vessel onto inflatable rafts. Fearing they'd get apprehended, the smugglers panicked and dumped dozens of the barrels, with a street value of more than $600 million, into the Gulf of Saint Lawrence. The floating barrels were spotted by marine biologists and whale watchers, who alerted authorities.
Hutchins was a Lyndonville native and former Colchester firefighter; Greer, a South Burlington native and son of the founders of a prominent chain of Chittenden County dry cleaners. In court, prosecutors alleged that they had reaped an estimated $300 million from years of smuggling drugs and cash across the U.S.-Canada border. Both men vehemently denied the claim, but in 1999 a federal judge in Burlington sentenced Greer and Hutchins to more than 20 years in prison.
Nearly three decades after the demise of that international smuggling ring, the story has taken on near-mythic status in Vermont. In November 1995, Peter Freyne, Seven Days' longtime political columnist, interviewed Greer. Freyne quoted Ellen Raymond, a Vermont marijuana decriminalization advocate at the time, who described Greer as "a folk hero [and] the epitome of the real Vermonter."
Now, a new book by a former Burlington Free Press reporter provides a colorful, in-depth account of the botched smuggling operation, unearthing many missing details. In Ha$h Tag, retired journalist Dave Schaefer traces the roots of the international drug ring from its humble beginnings, when Hutchins and Greer met at a poker game in the 1970s, to its ties to a murderous global crime syndicate known as "the Octopus" that operated out of Amsterdam and Pakistan.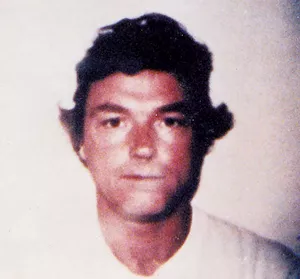 Courtesy Photo
Billy Greer
Schaefer, 81, who divides his time between Vermont and Florida, began researching his fourth book in 2000 by interviewing retired law enforcement agents and by poring over court transcripts and press accounts. But it wasn't until 2015, two years after Greer was released from prison and agreed to meet with the author, that the book "kicked into high gear," Schaefer said in a recent interview.
Schaefer had left journalism by 1991, when Greer and his crew, known as "the Company," were apprehended. "That was the middle of the story, as everyone learned later," the author said. Though Schaefer begins the book with the high-profile arrests, much of his story unfolds in the 1970s and '80s, when Greer and Hutchins were evolving from small-time local weed dealers into global traffickers.
"In the '70s, we were all thinking about the Vietnam War and the hippies and the Soviet Union," Schaefer said. "This whole world [of drug smuggling] was operating pretty much out of sight to everyone — except to those who were in it."
As it tells Greer's story, Ha$h Tag also traces the parallel but radically different career path of another South Burlington native: Rick Carter, who spent years pursuing Greer and his crew as an agent of the U.S. Drug Enforcement Administration. In the 1960s, while Greer was playing football for Rice Memorial High School, Carter attended South Burlington High School with Sharron Wright, who later married Greer and is the mother of their kids. (They've since divorced.)
Schaefer provided Greer and Hutchins with early copies of his manuscript, but both declined to contribute interviews. (Greer also did not respond to Seven Days' inquiries.) Carter, however, was more forthcoming.
The former DEA agent was known as a badass Vermont lawman who rode a Harley-Davidson and infiltrated biker gangs; in Ha$h Tag, Schaefer describes him as "a bearded, muscular weightlifter who resembled a tougher, beefier Chuck Norris." The two men arranged to meet at the DEA office in Burlington. When a huge, intimidating guy with long hair and boots walked in, Schaefer recalled, "I thought, God, I hope there's a cop around here somewhere. But it was Rick."
Courtesy Photo
Rick Carter
Carter and Greer crossed paths many times throughout their respective careers. The first time Carter arrested Greer was in 1984, for growing 150 plants in a Bakersfield greenhouse. According to court records, Greer claimed that most of the plants were being sold to Vermonters who grew their own. (Greer served five days in jail and paid a small fine.) Carter went on to play a major role in taking down not just "the Company" but also its overseas connections.
Those small-town, everyone-knows-everyone-else's-business details make Ha$h Tag an intriguing tale, especially for Vermonters, who will recognize many of its locales. Longtime Burlingtonians will remember the Chickenbone Café, at 43 King Street, a popular watering hole for college students that was also notorious for drug activity. Owner David Abdoo was eventually busted in 1991, Schaefer reports, in connection with a 6,400-pound shipment of hashish that was seized in Boston Harbor.
Ha$h Tag also sheds light on the largely invisible world of trafficking that operated for decades across Vermont's northern border. As Schaefer explains in the book, Greer and Hutchins partnered with the Québec-based Luterman-Lecker organization, a Canadian syndicate that ran drug distribution in a 300-mile radius around Montréal throughout the 1970s and '80s.
Schaefer peppers his book with compelling details of the smugglers' techniques. They began with solo backpackers hiking through remote, wooded crossings and eventually grew to involve snowmobiles, ATVs, pickup trucks with hidden compartments, night-vision goggles and scuba teams. Sometimes hashish was smuggled in rolled-up rugs shipped from Pakistan to a local carpet store.
At times, there's a Keystone Cops quality to the narrative. Schaefer recounts how drug bundles were dropped from airplanes and bounced and broke apart, how others fell onto railroad tracks and were run over by trains, and how still others were smuggled by fishing boats in cardboard boxes that got wet, disintegrated and spilled their contents down a cliff. In one instance, according to court records, the smugglers stashed $60,000 in cash in a tree, only to discover later that a squirrel had shredded it to build a nest.
Such blunders notwithstanding, Schaefer writes that Greer and Hutchins actually ran a tight ship for 15 years and never got any of their crew arrested — until their luck ran out in 1991.
Ha$h Tag is not always the most polished read and could have benefited from more rigorous editing. Some quotes and facts aren't contextualized — Schaefer's book includes no footnotes, endnotes or index, making it difficult to identify their sources — and some characters and details are introduced for no apparent reason.
Schaefer writes in a folksy voice that can make things confusing, especially when he alternates between using characters' first and last names. He also shows his age when describing two female characters as "energetic and attractive."
Courtesy Photo
The barge Giant IV
More problematic is Schaefer's inclusion of extended quotes from a story about the global crime syndicate titled "The Octopus," by David Guyatt, which made the rounds of the internet around the turn of the century. In the process of tracing the origins of the global drug cartel, Guyatt alleges that proceeds from the Iran-Contra cocaine sales of the 1980s, which were orchestrated by Col. Oliver North, were funneled to then-Arkansas governor Bill Clinton and his presidential campaign war chest. Whether truth or conspiracy fantasy, such tangents add little to the Vermont-based narrative.
But Schaefer's story regains its sea legs once it takes to the open waters. Himself an accomplished sailor who has written a book about sailing to Cuba, Schaefer excels when describing the vessels used to transport the hashish: the 238-foot Pacific Tide III and the 462-foot Giant IV barge. The latter was one of only 10 vessels of its kind in the world, designed to move offshore oil rigs weighing as much as 30,000 tons.
Drawing from ships' logs and charts, Schaefer threads together an ocean journey that began in Pakistan, where members of the Pakistani army loaded hashish from camels onto the Pacific Tide. He traces the cargo's long and circuitous route to northern Québec via Malaysia, Sumatra, Sri Lanka, Oman and elsewhere, with refueling stops in ports where fuel was costly but inspections unlikely.
The book's final chapters speed through the various trials in the U.S. and Canada and the ensuing prison sentences. An epilogue updates us on where Greer, Hutchins, Carter and other central figures in the book are now.
Today, the contraband that Greer and Hutchins trafficked is legal on both sides of the Canadian border, a point that's not lost on Schaefer. Many Vermonters are skeptical about the war on drugs, especially with regard to cannabis, and about the need for the often dangerous cat-and-mouse game that played out between smugglers and drug-interdiction agents. Noting that Hutchins and Greer spent years in prison while the Sackler family, owners of Purdue Pharma, made billions off the far more damaging opioid crisis, Schaefer said, "The irony just blows me away."
For his part, Carter, who retired from the DEA in 2012, told Seven Days, via email, that he thinks Schaefer did a solid job of retelling the investigative side of the story. However, he cautioned against glamorizing Greer, Hutchins and their crew as swashbuckling drug smugglers. As he put it, "There always seems to be an uglier side of the story, too," including the violence fueled by money and greed.
"I do understand ... the fascination one would get from reading the details of how the group accomplished their years of border smuggling efforts," Carter added. "I can also imagine the thrills experienced by the individuals as they did these border crossings and ship offloads."
Indeed, the case sent Carter on many thrilling "overseas adventures" of his own. He recalled once thanking Greer for that opportunity when he bumped into him at the Federal Building in Burlington during a court proceeding.
Though not a perfect true-crime book, Ha$h Tag is a quick and compelling read about the golden age of weed smuggling. It should especially resonate with readers who partook of black-market cannabis in the decades before Canada and Vermont legalized the drug in 2018.
And, given the hints that Schaefer dropped about potential documentary films and Hollywood movie deals, it's unlikely Vermonters have heard the last of Steve Hutchins and Billy Greer.