Vermont's music scene is thriving and likely more diverse than you expected. Especially on a weekend night, there's apt to be more great live music going on at clubs, bars and cafés in and around the Queen City than you could possibly see. And that's to say nothing of the hundreds of albums, EPs, mixtapes and singles released locally each year. Whether you want to shake it to electronic dance music or hip-hop, rock out with sweaty hipsters and punks, explore new cultures through world music or commiserate with a melancholy singer-songwriter, there's always something for your fickle ears.
To give you an idea of the scope and sounds of Vermont music, we've put together a li'l mixtape of some of our favorite local tunes. We think it will whet your appetite. For full aural satisfaction, you're gonna have to get out to shows and tune in to radio stations like UVM's WRUV 90.1 and local low-power community beacon 105.9 FM the Radiator. And, obviously, turn to music coverage in Seven Days and check out our arts blog, Live Culture — where, BTW, you can also give the mixtape a spin.
"Extraordinary I"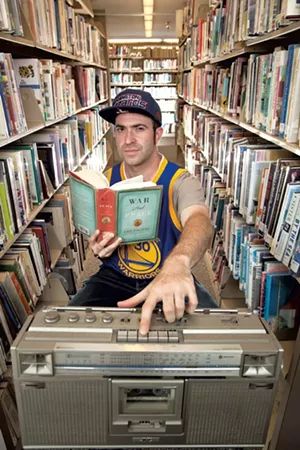 Matthew Thorsen
Learic
The Write Brothers are longtime local DJ and producer Dante DaVinci and MC Learic. The latter is a founder of seminal local hip-hop act the Aztext, the reigning rap battle champ and a man widely regarded as one of the most talented and cerebral rappers in the state. Smart, smooth and seriously infectious, "Extraordinary I," from the duo's debut 2014 EP, Take Flight, lives up to its name.
"Synesthesia"
If you're an upperclassmen or recent grad, you might have seen the dudes from the Bumping Jones bumping around campus. Funky and danceable with a nod to Burlington's heady jam band roots, "Synesthesia" should be on the soundtrack to your next Solo cup-fueled basement bash. Just beware of noise violations.
"Until it All Ends"
Brian Jenkins/3rd Stone Images
waylon speed
Fusing country and metal, Burlington's Waylon Speed are one of Vermont's most exciting live acts. They're not so bad on record, either. Their 2014 album, Kin, scored national distribution because of fiery cuts such as "Until it All Ends."
"Bring it Back"

Like everywhere else, Vermont has experienced an EDM explosion. There are more DJs, producers and collectives sweaty-ing up local dance floors than we can count. And they play everything from trap, moombahton and dubstep (and, sadly, brostep) to house, techno and whatever new genre just popped up in the time it took to read this sentence. "Bring it Back," by local crew Bonjour Hi, is a good example of the eclecticism in that scene. It harks back to classic club mixes but is also infused with modern twists.
"Walking Along"
Brattleboro-based indie folk band Wooden Dinosaur are among the more artistically adventuresome acts in Vermont. "Walking Along," from their 2014 EP Rhubarb Wine, is breezy and fun, laced with woozy horns, strutting guitars and yodeling. Yep, yodeling.
"Sexy Star Circus"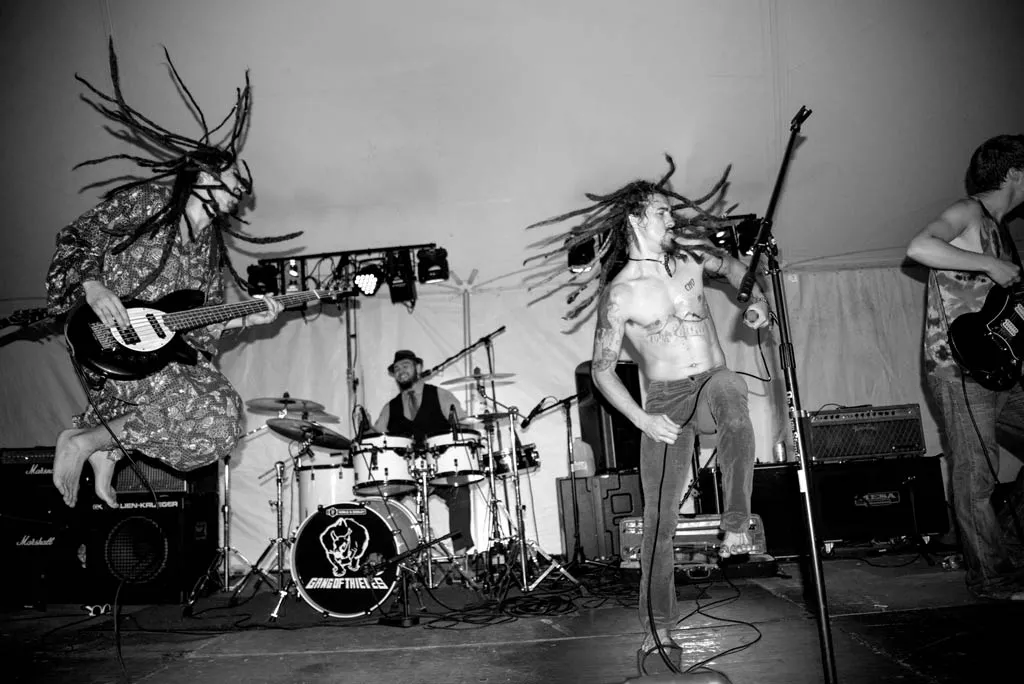 Gang of Thieves bring the party with a funk-rock hybrid evoking the likes of 1990s staples Red Hot Chili Peppers and Rage Against the Machine. We know you were, like, 6 then. But "Sexy Star Circus" rocks in any era.
"The Second Time"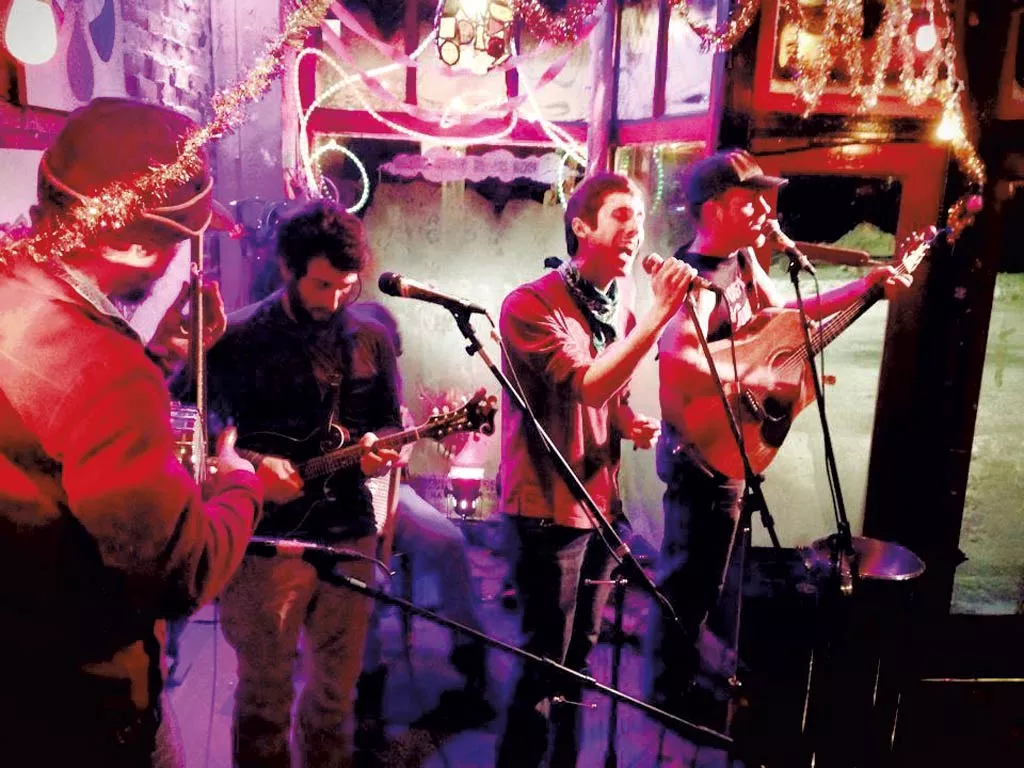 The Burlington Bread Boys
Vermont has no shortage of bluegrass and old-time music. The Burlington Bread Boys trade in a playful variant of mountain music they call "kazoo-core." That's a rambunctious strain of boot-stomping acoustic Americana encapsulated in their song "The Second Time" from the band's 2014 self-titled record.
"Come Too Late"
Mellow and cool, but subtly biting, "Come Too Late" by Burlington's Paper Castles evokes the slanted guitar enchantment of beloved indie rock slackers Pavement ... or whatever. The band's 2013 record, Vague Era, was named one of Seven Days' top 10 local records that year.
"All About You"
Kat Wright & the Indomitable Soul Band
Kat Wright & The Indomitable Soul Band trade in vintage throwback to the heyday of classic soul and R&B. "All About You" winks at the past with smoky horns and backbone-slipping grooves, yet remains decidedly modern. Check out their weekly residency Thursdays at Radio Bean.
"This Is What Livin' Feels Like"
For alt-country singer Caroline Rose, life is about the journey, not the destination. The rambling "This Is What Livin' Feels Like" from her album America Religious — another Seven Days top 10 record of 2013 — ably captures that sentiment. And when the pressures of school inevitably hit, you'd do well to remember it, too.
"Catskills"
Alpenglow mine the arty indie folk strains of bands such as the Low Anthem and Delta Spirit. "Catskills," from their 2013 EP Solitude, is soothing and complex, a perfect accompaniment to brisk fall evenings around a campfire.
"Angatta"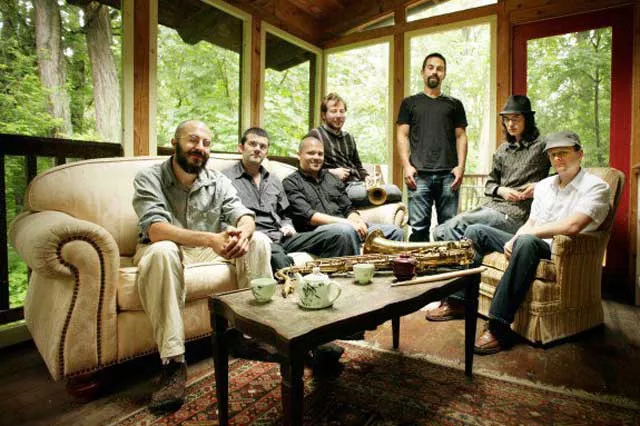 "Ethereal dub" supergroup Barika fuse recognizable western funk and jazz archetypes with irresistible West African grooves. "Angatta," from the band's 2013 album, Rise, is a great intro to the group's heady take on funked up world music. Bandleader Craig Myers is a renowned master of the ngoni — that's an African harp made from a calabash gourd, BTW. And yeah, it's an unbelievably phallic instrument. Stop giggling.
"Tapped In"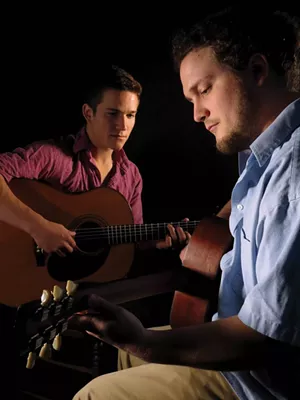 Courtesy Of Reid Crosby
The Dupont Brothers
The DuPont Brothers' "Tapped In" is an elegant, intricately orchestrated song that nods to Bryter Layter-era Nick Drake. It's one of several achingly beautiful cuts from the brotherly duo's excellent self-titled debut — yet another top 10 record of 2013.
"Not a Nice Guy"
Shayne Lynn
Rough Francis
If you're gonna live in Burlington, you'll have to familiarize yourself with the story of Detroit proto-punk band Death. (Just Google it, m'kay?) In the meantime, check out the sons of Death, Burlington's Rough Francis, who are making national waves with new punk music inspired by their dad's old band, such as their ripping single "Not a Nice Guy." Full disclosure: RF front man Bobby Hackney Jr. works at Seven Days.