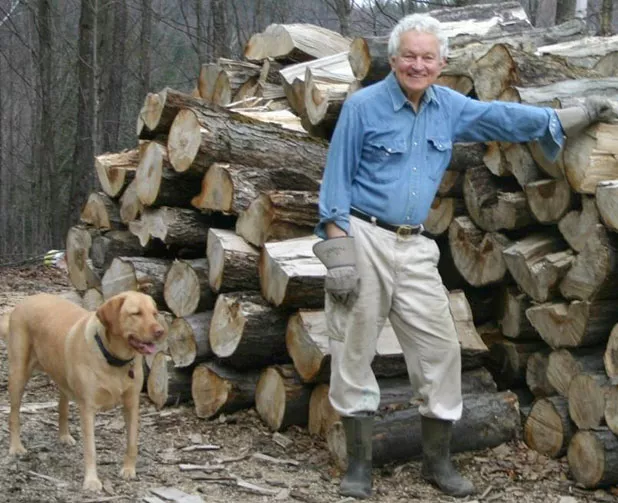 A family farm on the brink of ruin. A greedy out-of-state conglomerate bent on clearing fields for condos and shopping outlets. No, these are not the latest headlines in the daily. Rather, this scenario provides the all-too-familiar premise for North Country Lucky, a new play by Fairfield-based musician John Cassel. The musical is set to debut this week in the form of a concert and staged reading at Montpelier City Hall, courtesy of Lost Nation Theater.
Cassel is a 30-year veteran of the Vermont music scene. While this work marks his first foray into theater, the noted pianist and vocalist culled a lifetime of local experiences, both musical and cultural, to create it.
"It's a story of a Vermont farmer trying to survive," he says in a phone interview. "Really, I've been working on it for years, in the sense that I've been writing songs that deal with that situation. And now I've decided to put it all together."
North Country Lucky takes an atypically humorous look at the land-development pressures facing not only family farms but entire communities across the state. Cassel's story appears to have it all: sibling rivalry between a farmer and his wandering rock-musician brother; tension between rednecks and hippies; a sage old farmer; and, of course, a villain. In this case the "bad guy" is actually the nefarious Flatlander Trio — composed of a lawyer, a banker and a developer — who sing their misdeeds in three-part barbershop harmony.
The play's cast and orchestra feature some of the region's finest musical and theatrical talents, among them mandolinist Will Patton, pedal-steel whiz Gordon Stone, vocalist Taryn Noelle and longtime Vermont theater fixture Al Boright. Boright plays the narrator, but he also aided Cassel in staging, plot structure and dialogue.
This week's premiere is not a full production in the strictest sense, but Lost Nation is considering one for next year. Meanwhile, Cassel is working with Fairfield's West Street Digital to adapt the piece as a radio play. Good luck!