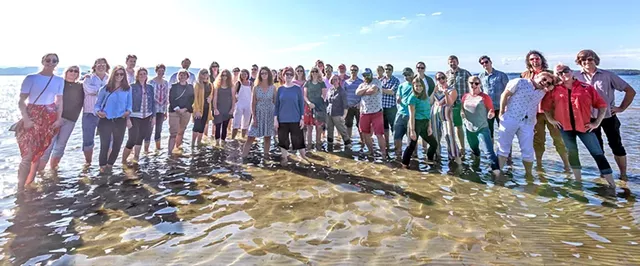 Luke Awtry
Seven Days Staff
Dear Readers:
Events are a big part of our business at
Seven Days
: We write about them, advertise them, sell tickets to them and organize them ourselves.
The social distancing all of us are now practicing to limit the spread of the coronavirus has forced organizers to cancel events and pull back on their advertising. Many local businesses are closing temporarily and curtailing
their promotional efforts, too.
That advertising funds our journalism.
No one knows for sure how long this pause will last. Here's what we do know:
Seven Days
turns 25 this year, and we've never had a better team. Our employee-owners are invested in this community and willing to sacrifice to
ensure that we continue putting out a paper and reporting the news.
If you value our work and can afford to help us weather the storm, please consider making a one-time contribution or a recurring monthly payment. Doing so will make you a
Super Reader
, along with a few hundred others who value
Seven Days
enough to pay for it. Please join them. We could use your help! Visit
sevendaysvt.com/super-readers
to sign up, or call us at 864-5684.
And please keep supporting our advertisers. Can't shop in person? Purchase a gift card to use when you're ready, or buy something from a local store or restaurant that's featured in our
Good To-Go
Vermont campaign. This will help keep our Vermont economy strong, ensuring that there are things to do when we can all get together again.
Stay safe,
Your friends at
Seven Days