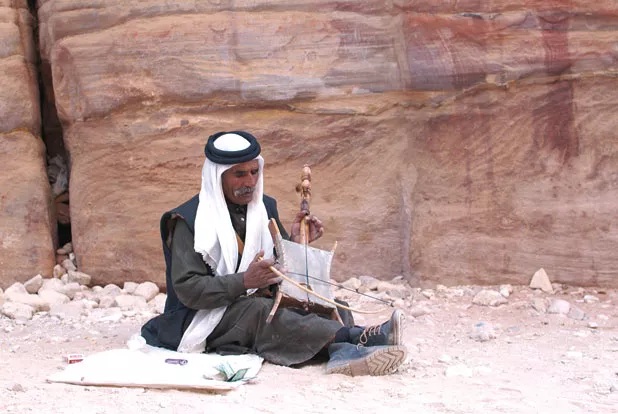 A woman posed a question to the esteemed keynote speaker: Isn't it true that the parents of George Frideric Handel would rouse the sleepy young boy from bed by playing piano chords so distastefully dissonant that the future composer rushed downstairs to play the resolving chords?
Though he'd just delivered a lecture on the centrality of consonance and dissonance to humankind's relationship to music, Yale music professor Craig Wright nevertheless squelched this urban myth with a firm "No."
Wright's talk, "Music and the Brain: Why We Like What We Like," was the first event in the Vermont Humanities Council's 2013 fall conference last weekend, titled "Music and the Human Experience." It was a lively, interactive presentation that touched not only on the amygdala's role in our emotional responses to music but on the greatness of country musician Billy Joe Shaver.
The general mood of the conference was lively, too, with nearly every attendee plainly and often vocally passionate about music, as well as about gaining new knowledge. The crowd was a mix of musicians, scholars and music-industry professionals, but the better portion of the name-tagged throng of about 230 was made up of folks who simply love music.
Mark Fitzsimmons, director of community programs for VHC, believes that events such as this one are ideal for both the expert and the novice. "People here are exposed to things for the first time and use the Humanities Council to explore them," said Fitzsimmons, 61. "Other people have a more in-depth knowledge, and it's a way for them to connect with other people who are expert."
There were a few college music students, who harmonized as they strolled down the hall of the Davis Center together, but by and large the crowd skewed on the older side: Most attendees appeared to be of retirement age. Fitzsimmons did not necessarily view this as a problem, though, suggesting that VHC conferences encourage thoughtful reflection, a tendency that deepens with age.
That may be true, but at least one attendee proved that thoughtful reflection is not exclusively the province of the silver-haired. At 17, Rory Donnelly of St. Johnsbury was almost assuredly the youngest person at the conference, and definitely the only one wearing a "Bleecker Street Records" T-shirt.
"As a musician and a composer, I always want to learn more," he said. His mother, Mitya Schoppe, 43, also in attendance, first mentioned the conference to Donnelly, whose main instrument is the drums. His response, he recalled, was "What a cool idea to get out and be able to learn about what I enjoy doing from other people."
From infancy, Donnelly has had upper-register hearing loss, a condition for which he wears a hearing aid. But, as Schoppe said, "His ability to listen to music is above mine, and I have perfect hearing."
Schoppe regards her son's attendance at various musical events — not only this conference but Taj Mahal's recent concert at the Lebanon Opera House — as "homework." "To get into a college program in music is a great deal more difficult and complicated than going for a political science degree," she said. "[Rory] has to have auditions, music interviews, a portfolio of written compositions … Just attending high school classes is not enough."
During the lecture titled "Stravinsky's The Rite of Spring and the Music of 1911," by Montpelier pianist Michael Arnowitt, Donnelly listened intently; afterward, he and Schoppe discussed the uses and functions of musical atonality and Arnowitt's exhilarating performance of this complex piece, which he wove into his talk.
Both Arnowitt's lecture and that of Bowdoin College professor Mary Hunter, who presented "Some Things to Listen for in Arabic Music," were laced with references to a unifying theme: the curious events that transpire when music enters our ears and lodges in our brains.
Arnowitt brought a musician's love for his subject to a discussion of Rachmaninoff's "saturation sound," which was, he said, "stunningly beautiful to some and left others gasping for air." He dissected Stravinsky's masterwork with both words and music, analyzing the effects on our emotions of its rhythm, complex harmonies and unusual instrumentation.
Hunter used musical universals to bridge the cultural gap that may dissuade Western listeners from delving into Arabic music. The rhythms that underpin much of the latter may seem forbidding, but Hunter used video clips and her violin playing to unlock the music's metrical mysteries. Soon the whole room was clapping along with the low beat (dum) and high beat (tek). Attendees' eyes widened as they found themselves enjoying a music they'd never even thought about until this day.
Such moments are what the conference's planners had been striving to achieve with their diverse program, which also included talks on Mozart as the definitive child prodigy, and on the surprising similarities between the music of Beethoven and the Beatles.
For his talk titled "The Beautiful Music All Around Us," scholar and historian Stephen Wade brought with him a number of beautiful antique banjos and spoke with unfettered enthusiasm on the subject of field recordings of traditional American music. His presentation earned enthusiastic raves from numerous attendees.
"We hope that people have those 'aha' moments," said Sylvia Plumb, VHC's director of communications. "There's a thrill in learning. There is pleasure in learning."