Courtesy Of Monika Rivard
smalltaker
For 35 years, the Burlington Discover Jazz Festival has drawn some of the biggest names in the genre — as well as funk, reggae, American roots and more — to the Queen City. This year is no different, with luminaries such as Leslie Odom Jr., Rhiannon Giddens, the Preservation Hall Jazz Band and many others heading a deep and diverse lineup. But there's more to discover at this fest than stars. And you can often do so for free.
From Friday, June 1, through Sunday, June 10, the BDJF offers a wealth of free entertainment daily. From daytime sets on the Church Street Marketplace featuring Vermont school bands to evening gigs with excellent local, regional and national acts at venues throughout the city, it's possible to spend the entire 10-day fest seeing great music and never spend a dime. Need proof? Read on.
Friday, June 1
Levitate Live, 7 p.m., Top Block Stage
This one's easy: Get thee to the Top Block Stage on the Church Street Marketplace for Levitate Live. The official BDJF kickoff party features local neo-soul band smalltalker, Illinois-based hip-hop and jazz fusionists Manwolves, and Brooklyn's tubafresh, the lo-fi R&B solo project of PitchBlak Brass Band's Chanell Chrichlow. Oh, and there's a beer tent.
Other June 1 highlights:

Queen City Hot Club, 11 a.m.

Leunig's Bistro & Café (the first show of BDJF)

Vermont All State Jazz Band, 5 p.m., City Hall Stage

Audrey Bernstein and Friends, 9:30 p.m., Juniper.

Saturday, June 2
JUPTR, 6:30 p.m., Top Block Stage
Led by dynamic front woman Stephanie Heaghney, JUPTR are quickly becoming one of Burlington's most beloved local bands. In part, that's because the neo-soul group includes members of several other local favorites, including Madaila, Smooth Antics, smalltalker and the Renegade Groove. But the band's fusion of hip-hop and R&B, along with otherworldly vocal harmonies, make JUPTR a cosmic phenomenon in their own right.
Other June 2 highlights:

Big Joe Burrell Day, noon

City Hall Park; Zack DuPont & Matt DeLuca, 1 p.m.

Foam Brewers; Maiz Vargas Sandoval, 6 p.m.

Esperanza Restaurante

West End Blend, 8 p.m., the Skinny Pancake.

Sunday, June 3
Paul Asbell, 6 p.m., Top Block Stage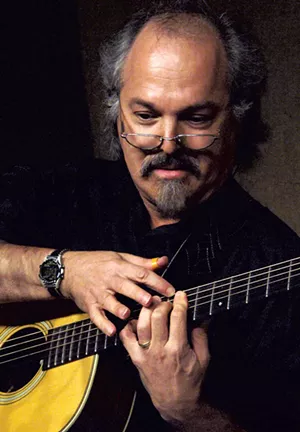 If you're sensing a Top Block Stage theme, you're on to something: Many of the festival's coolest performances — free or otherwise — happen on the northernmost end of Church Street. In Burlington, few hepcats have defined cool for as long as guitarist Paul Asbell. From his days in Kilimanjaro and the Unknown Blues Band to collaborating with the likes of Muddy Waters, John Lee Hooker and Lightnin' Hopkins — to name but a few of his voluminous career highlights — Asbell is a Vermont treasure. If you miss him here, fret not. He's playing almost every day of the festival, sometimes more than once.
Other June 3 highlights:

The Jake Whitesell Quartet, 1 p.m., Leunig's

Steve Goldberg Quartet, 4 p.m., Leunig's

Julian Chobot Group, 8:30 p.m., Radio Bean

Monday, June 4
Dan Ryan Express, 6 p.m., Nectar's
Dan Ryan gets around. While he's likely best known currently as the drummer of Burlington pop phenoms Madaila, he's logged time in a number of excellent local bands, including Kat Wright (in her Indomitable Soul Band days), Craig Mitchell & Motor City, and Strength in Numbers. Versatility on the skins is a Ryan hallmark. But if you ask him, he'll tell you his best genre is jazz — a talent he indulges in his own group, the Dan Ryan Express. Prodigal keyboard ace Parker Shper joins the band throughout the festival.
Other June 4 highlights:

Art Herttua & Ray Carroll Jazz Duo, 5 p.m., Radio Bean

Guagua, 6 p.m., Top Block Stage

Paul Asbell, 7 p.m., Foam Brewers

Tuesday, June 5
Tiffany Pfeiffer Trio with Mike Martello and Jeremy Hill, 6:30 p.m., Light Club Lamp Shop
Courtesy Of Monika Rivard
Tiffany Pfeiffer
Since landing in Vermont a decade ago, Tiffany Pfeiffer has reigned as one of the Green Mountain State's preeminent vocalists in a variety of genres. In recent years, she's revitalized an early love of jazz through her trio with Jeremy Hill and Mike Martello. The latter, by the way, is a nonagenarian jazz guitarist who is widely believed to have played more gigs in Vermont than any other local musician alive.
Other June 5 highlights:

Chris Peterman Quartet, 4 p.m., Leunig's

DIGGS, 6 p.m., Top Block Stage

Lauren Costello, 6 p.m., BCA Center

Wednesday, June 6
The Jazz Thieves, 7:15 p.m., City Hall Stage
The Jazz Thieves demonstrate that imitation isn't the sincerest form of flattery; theft is. Using stylistic elements from a range of past and present greats — from Duke Ellington to Tom Waits — the New York City quartet gives as much as it takes, synthesizing facets of soul, funk, rock and pop with jazz ingenuity.
Other June 6 highlights:

Loupo feat. Steph and Danny, 6 p.m., BCA Center

Ensemble V, 7 p.m., Radio Bean

High Summer, 8 p.m., the Skinny Pancake

Thursday, June 7
Natalie Cressman, 6 p.m., Top Block Stage
Phish fans are likely already familiar with Natalie Cressman. For the past seven years, the 25-year-old trombonist and singer has toured with the Trey Anastasio Band — she also performed with Phish recently at Madison Square Garden. But as her own music attests, Cressman is bound for crossover appeal beyond the jam-band set. Her new EP, Traces, veers into slinky electronic R&B that's irresistibly groovy.
Other June 7 highlights:

Northern Spy, 5:30 p.m., American Flatbread

Hot Pickin' Party, 8 p.m., the Daily Planet

Ray Vega & Friends: A Tribute to John Coltrane, 9:30 p.m., Juniper

Friday, June 8
NBC Block Party Feat. Mal Maïz, 5 p.m., Top Block Stage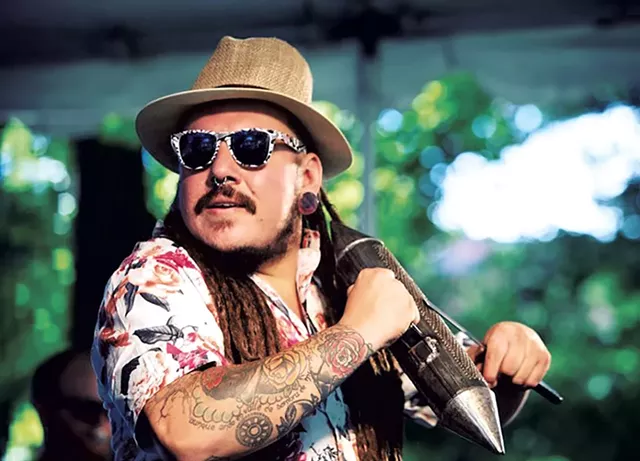 Burlington has likely never laid claim to a band quite like Mal Maïz. Led by self-proclaimed "Costa Rican gypsy devil" Maiz Vargas Sandoval, the Queen City sextet simmers with steamy dance vibes thanks to a sumptuous blend of equatorial sounds, including traditional cumbia, Latin jazz, reggae and Afro-Caribbean music.
Other June 8 highlights:

Hokum Bros., 5 p.m., Leunig's

Aaron Lucci Quintet, 5:30 p.m., Deli 126

James Harvey Group, 7 p.m., Light Club Lamp Shop

Saturday, June 9
Onion River Jazz Band, 6 p.m., Top Block Stage

There are two universal truths in jazz: It don't mean a thing if it ain't got that swing, and it ain't jazz fest until the Onion River Jazz Band plays. For more than three decades, the septet has existed as Vermont's foremost — only? — purveyor of traditional New Orleans Dixieland, helping to preserve the roots of American jazz.
Other June 9 highlights:

Japhy Ryder, 3:30 p.m., Top Block Stage

Mike Martin & Trio Gusto, 5 p.m., Leunig's

the Trio, 8:30 p.m., Bleu Northeast Seafood

Sunday, June 10
High Summer, 5:30 p.m., City Hall Stage
The BDJF has a long tradition of giving birth to some of Vermont's best new bands. The latest example is High Summer, an all-star collection of local players that debuted at last year's festival. Featuring the incomparable Miriam Bernardo (of Steady Betty) on vocals, the band boasts members of Japhy Ryder, FLYNN, Bearqurium and Mal Maïz — not to mention a groove-heavy repertoire of originals and choice covers.
Other June 10 highlights:

Brooklyn Circle, 1 p.m., Foam Brewers

Maple Street Six, 1 p.m., Radio Bean

George Petit, 4 p.m., Leunig's