Thinking of buying a home in Burlington? Join the club. The housing market in Vermont's largest city is competitive. Demand is high; supply is low. Buyers pay more than they would for the same house outside the city, and will find slim pickings in the most highly desired areas.
Between March 2014 and March 2015, just 191 homes were sold in Burlington, tallies Nancy Jenkins, managing broker of Nancy Jenkins Real Estate. The average selling price is $326,878.
For first-time buyers, the numbers alone can be overwhelming. The key to finding the right digs in the right location? Get to know the ins and outs of Burlington's distinct neighborhoods. When you know which 'hood fits your price range and living style, your search is instantly narrowed.
"It won't be dozens to choose from," says Mike Conroy, broker and founder of Conroy & Co. Real Estate Collective. "More like singles."
To help potential buyers navigate the market, Nest has divided Burlington into five neighborhoods: the New North End, the Old North End, downtown, the Hill and the South End. Read on to see what each has to offer.
New North End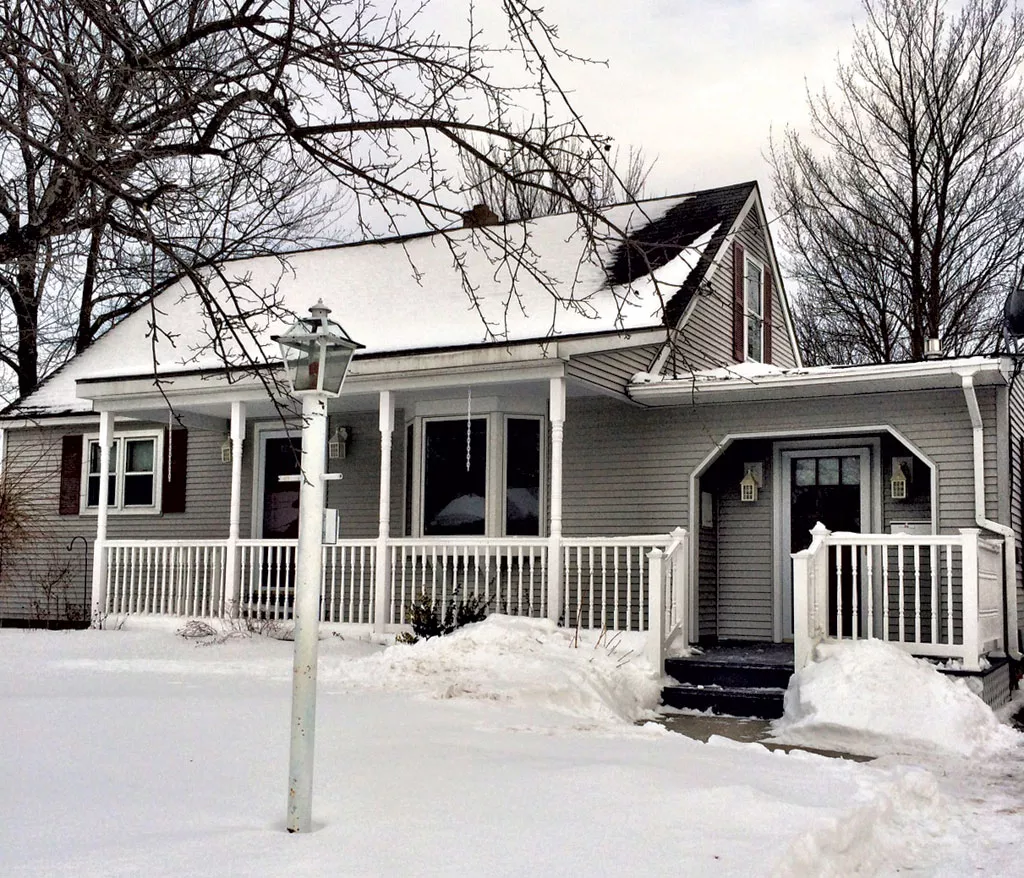 Courtesy of Jason Lefebvre - Signature Properties of Vermont
New North End, 33 Pennington Drive, 3 Bedroom, 1 Bath, $255,900
Mostly built in the 1940s and '50s, properties in the New North End offer suburban perks. Here, city dwellers have the chance to own a garage and a bigger yard — and they'll gain access to more parks and green space than in any other part of Burlington.
Of all the city neighborhoods, the most homes are sold in the New North End. According to Jenkins' figures, it accounted for 73 of the 191 sales in the past 12 months. Buyers will generally find more reasonable prices for properties in better condition.
But folks at the northern end of the neighborhood face a pretty long commute to downtown shows and restaurants and Interstate 89. North Avenue carries heavy traffic as the "one-way-in, one-way-out" access road, making it "the biggest drawback of the New North End," says Suzanne Johnson, a real estate agent with RE/MAX. "That keeps the prices a little lower."
Boundaries: North Avenue near Lakeview Cemetery and up to the northern city line, with the Intervale and Winooski River to the east
Average selling price*: $259,610
Hot spots: Appletree Point, very exclusive with homes overlooking Lake Champlain and costing as much as $1 million, some with private beach access; the northeast area, where some homes have river views; the lower part of North Avenue, below Killarney Drive, with more modestly priced homes still close to beaches
Parks: Ethan Allen Park, Leddy Park, North Beach Park, Winooski Valley Park District
Closest schools: Burlington High School, Lyman C. Hunt Middle School, J.J. Flynn Elementary School, C.P. Smith Elementary School
Points of interest: Easy access to bike path; proximity to grocery stores, pharmacies and dry cleaners; Ethan Allen Homestead Museum; Starr Farm Dog Park and soccer field; Gordon H. Paquette Ice Arena; Route 127 connector to Old North End or points north
Old North End
Many of the properties date back to the 1800s in what was Burlington's first residential area. But they're showing their age and can be a bit run-down. Student apartments dominate a large portion of the housing stock, which makes the buying selection scarce. Only 19 Old North End homes sold in the past 12 months, according to Jenkins' data.
The Old North End offers the most ethnic, racial and socioeconomic diversity in Burlington. It also has a cool vibe that makes it appeal to hipsters, Conroy says. Home buyers can expect more noise and traffic and little privacy from their neighbors. But they'll have easy access to downtown.
"Walkability is huge when it comes to living in Burlington," says Alison Barges, Jenkins' daughter and a listing/selling partner at her firm. "That's what made the Old North End. That's what brought it back into popularity."
Boundaries: Pearl Street to Manhattan Drive, and North Avenue to North Prospect Street
Average selling price*: $266,684
Hot Spots: Lakeview Terrace, overlooking the lake and the old Moran power plant, now poised for redevelopment; streets between Intervale Avenue and Manhattan Drive, with small lots but fewer students
Parks: Battery Park, Roosevelt Park, Pomeroy Park, small pocket parks and playgrounds tucked between neighborhood streets
Closest schools: Sustainability Academy at Lawrence Barnes, Integrated Arts Academy at H.O. Wheeler
Points of interest: Numerous neighborhood cafés and coffee shops; ethnic grocers on North Street; the Off Center for the Dramatic Arts and North End Studios
Downtown
Downtown Burlington doesn't have much in the way of single-family housing, but there are plenty of condos. Some are in new buildings — such as Stratos on St. Paul Street — with beautiful lake views and high price tags.
Living in the heart of Burlington allows easy, walkable access to the Church Street Marketplace; dozens of restaurants, nightclubs and arts venues; and loads of events. But you trade convenience and culture for noise and city bustle.
Boundaries: Between Pearl and Maple streets, from South Union to Lake Street
Average selling price*: $300,187 (includes condos)
Hot spots: The south side, around Maple and King streets, with old tenement housing; lower Church and St. Paul streets, with heavy traffic but more single-family options; Lake Street condos
Parks: Battery Park, Waterfront Park, City Hall Park
Closest schools: Edmunds Elementary and Middle schools
Points of interest: The Flynn Center for the Performing Arts, Merrill's Roxy Cinema, ECHO Leahy Center for Lake Champlain museum, the waterfront, City Market, the farmers market. Walk or hop on the shuttle to the University of Vermont and Medical Center.
The Hill
Courtesy of Coldwell Banker Hickok & Boardman Realty
The Hill: 32 Iranistan Road, 3 bedroom, 2 Bath, $479,000
Home buyers who want, and can afford, four bedrooms or more should look on the Hill. The grand dames of Burlington housing tend to be surrounded by big yards and tall old trees.
High above the rest of the city, the Hill offers lake views. A trip to and from downtown requires a heart-pumping, rear-tightening walk on steep streets.
Prices are just as steep. "If you want to spend $350,000 or less, there's certain parts of the Hill section where you won't find anything," Conroy says. However, it's quiet and safe, with little through traffic.
"And you'll hold your value," Johnson notes.
Boundaries: South Union Street to South Prospect Street; Pearl Street to Prospect Parkway
Average selling price*: $460,205
Hot spots: Ledge Road, where houses can run $600,000 and up; Cliff and Summit streets; the cul-de-sac of Overlake Park
Parks: University of Vermont greens and fields
Closest schools: Edmunds Elementary and Middle schools, Mater Christi School
Points of interest: Memorial Auditorium, Burlington Country Club, Royall Tyler Theatre at UVM, Recital Hall on UVM Redstone Campus
South End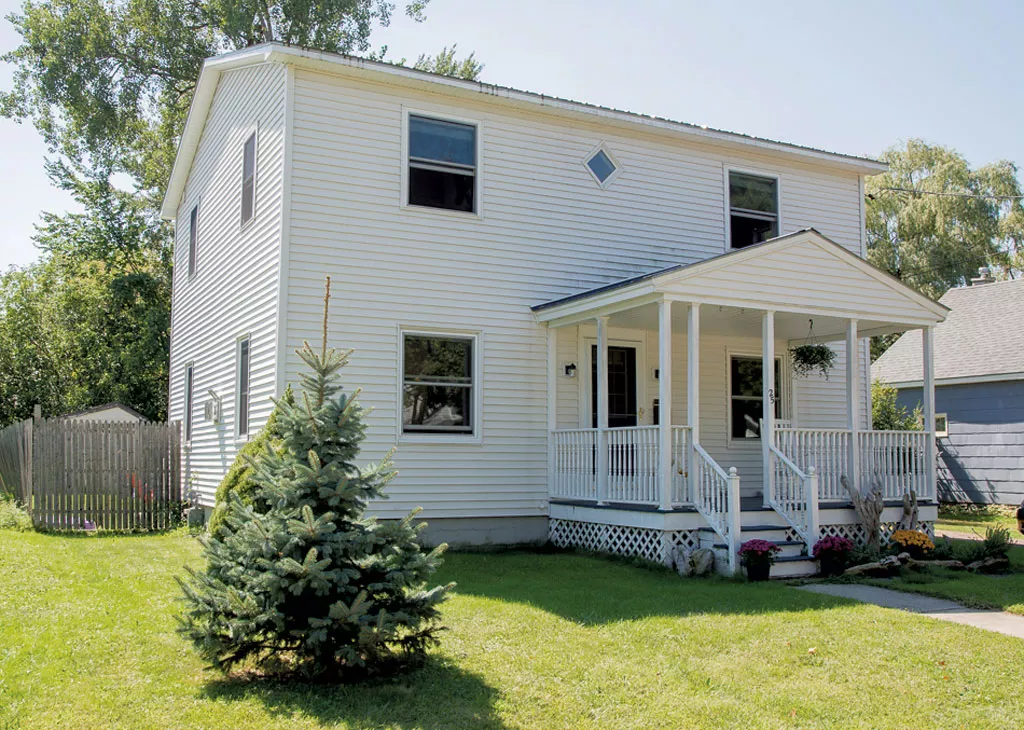 Courtesy of RE/MAX North Professionals
South End, 25 Lyman Avenue, 3 Bedroom, 2 Bath, $334,250
The South End offers an urban location with suburban benefits: quiet streets, larger yards, community cohesion and easy access to I-89. It's "the most popular for young, urban professionals," Barges says, deeming it "a hot neighborhood. You'd probably have to buy fast and buy high."
Houses date back to the turn of the 20th century. "People like the style of home there," Barges says, referring to the American Craftsman and Sears & Roebuck construction and Capes. "There are a lot of older and vintage" options.
The southern end of the neighborhood, though farther from downtown, is close to the bustling Pine Street arts corridor, making it "very desirable," Johnson says. "You throw a place on the market, it flips pretty fast."
Boundaries: Real estate agents disagree on exactly where the South End begins in Burlington. To Conroy, it starts just south of Main Street; others consider King and Maple streets part of the downtown area. Barges defines the northern boundary as Marble Avenue, with the 'hood stretching all the way to the southern city line.
Average selling price*: $347,704
Hot spots: The Five Sisters area, named for its enclosure of Catherine, Charlotte, Caroline, Margaret and Marion streets, is closer to downtown and very popular, though lots are smaller and homes closer together; the blocks between Flynn and Home avenues, such as Ferguson and Lyman avenues, have bigger yards and proximity to Shelburne Road/I-89; South Cove, a more exclusive and expensive area with a private beach, is tucked southwest of Oakledge Park.
Parks: Smalley Park, Callahan Park, Oakledge Park
Closest schools: Champlain Elementary School
Points of interest: South End Arts District, including ArtsRiot restaurant and performance venue, galleries, eclectic shops, Citizen Cider tasting room, and Speeder & Earl's Coffee; South End Kitchen and Lake Champlain Chocolates
CORRECTION
A photo credit in last week's Nest story "'Hood, Sweet 'Hood" was incorrect; the property at 33 Pennington Drive is listed by Jason Lefebvre of Signature Properties of Vermont, not Nancy Jenkins.