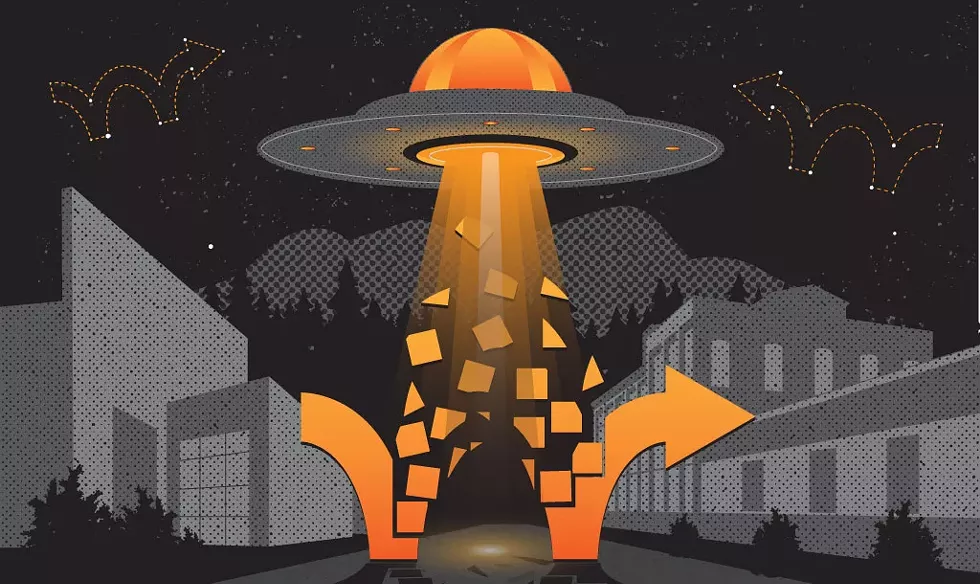 If Shakespeare were enduring the pandemic of 2020, he might pen, "All the world's a screen" — such is the virtual status of most human encounters these days. That's only partially true, though, of this year's South End Art Hop: There will be some in-person options, albeit carefully choreographed for physical distancing.

Quick Links
---
At the center of the
digital edition of our print guide
— inside the September 9, 2020
Seven Days
newspaper and embedded below — is the "Official Program" for all things Art Hop.
In addition to laying out the nitty-gritty details, we pay a visit to the studios of
Will Clingenpeel
, who experiences color like ... a vortex of kittens; and of
Erin Bundock
, the inaugural artist-in-residence at the Vaults. The three owners of brand-new
Satellite Arts Productions
explain how they'll be lighting the Art Hop. And don't be sad that no food
trucks are allowed this year; a complete list of
South End food and drink
spots is within.
Masks up, art on!