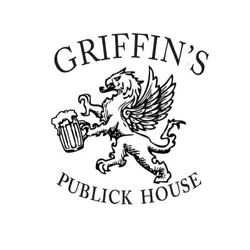 Fourteen lines of artisan beer on draft. A wood-fired pizza oven and a raw bar. Orders that make it to the kitchen via an iPad at every table. This could be the hottest new place in Burlington or Montpelier, but Griffin's Publick House is at 42 Center Street in Rutland.
Owner Darwin Harder plans to open the gastropub in late May. The Rutland native has traveled extensively for his day job as vice-president of sales for a division of Ty, the maker of Beanie Babies. When he returned to his hometown after long stints in Chicago and Maryland, he says, he found himself less than impressed with the dining scene. "When you come to Rutland, there's not a lot of places for a quasi-professional person to go," Harder says. "If you want to go to a pub, they're kind of run-down. I want to develop something a little different — more upscale, but still casual dining."
To that end, he's enlisted chef Paul Kropp, formerly of Al Ducci's Italian Pantry in Manchester and the Stratton Mountain Club; and sous-chef Brian Garvison, a Burlington-based chef who compares the culinary plan at Griffin's to the Bluebird Tavern. "We're going to emulate something along the lines of the Bluebird with a chef-driven direction," he says. "Fresh, clean, good products, using good techniques and putting out some of the best food we can make."
That will include pizzas prepared in a wood-burning oven in the glass display kitchen. Charcuterie, confits and other cuisine reflecting classic French techniques will also be on the menu, as well as humbler staples such as burgers and poutine.
And, yes, guests will order them all using an iPad. Harder says that Griffin's will be the first restaurant in northern New England to use this app, in which diners click on a dish's image to order it.
Apparently the new branch of Small Dog Electronics won't be the only way to get a dose of technology in Rutland — and Griffin's is sure to be the tastier of the two.
The original print version of this story was headlined "Refreshing Rutland: The Marble City gets a gastropub"