Matthew Thorsen
Champlain College Art Gallery
How do you know a place exists? Because you can find it on a map or google it? You see its name emblazoned on a sweatshirt, or written on a souvenir in someone's kitchen? Perhaps you hear it referenced in conversation, or maybe you've met someone who grew up there.
Just how a community exists and how it produces artifacts are central questions for novelist and Champlain College associate professor of writing Erik Esckilsen. To explore that question, he created a fictional community. Recently opened at the Champlain College Art Gallery, an exhibition called "Quality of Life: The Ralston Historical Museum" uncannily conjures the life and times of a city close to Esckilsen's heart: Burlington's island neighbor, Ralston, which doesn't exist.
"I think of [the exhibition] as a spatial story," Esckilsen said. Curated by Jane Adams, a Champlain MFA candidate in emergent media, and gallery director Dana Heffern, the show proffers a bevy of Ralston "artifacts." They range from a lacquered Japanese tea set purportedly gifted by Momofuku Ando, the inventor of instant ramen, to stereoscopic historical images, to a Ralston-branded windshield scraper.
Matthew Thorsen
Erik Esckilsen (center)
Displayed on pedestals or in Plexiglas cases and accompanied by descriptive labels, these relics are presented precisely as they might be in a real museum. A pictorial timeline of Ralston's history spans the gallery's northern wall, beginning in 1837 with the logging Thibodeau brothers and ending in 2015 with the election of Zora Dardas, the city's second female mayor.
"[Ralston] is a city that's constantly trying to out-Burlington Burlington," Esckilsen said. "[It] tries to be more liberal than Burlington."
A monitor plays a short documentary about the origins of the town's brewery, and an interactive map invites visitors to tie their memories of Ralston to precise locations on the island. This transmedia approach will reward visitors who pay close attention; from the various forms of representation, narrative threads begin to emerge.
For a chronicle of a fictional place, the Ralston Historical Museum is shockingly comprehensive. But what end does all this mimicry of real life and real history serve? In that respect, Ralston has dual lives: as the setting for a novel and as a teaching tool.
The seeds of Ralston were planted during Esckilsen's sabbatical in the fall of 2014. Influenced by the work of media scholar Henry Jenkins, Esckilsen began to dive into "storytelling as world-building," he said. A former journalist (who has contributed to Seven Days) and author of three young-adult novels, Esckilsen knew he wanted to write about community issues and small-town political culture. With that in mind, he decided to "start to build the world first and see what kind of stories came out of that."
And so Ralston was born. Its name's inspiration? Ralston Roast, Esckilsen said — "the Vermont Coffee Company blend that I hit pretty hard when I'm writing."
In November 2014, Esckilsen delivered a presentation on Ralston at a Shelburne Museum-hosted PechaKucha Night. In December 2015, he contributed his short story "The Ralston Snow-Blower Collective" to Seven Days' Winter Reading Issue.
Now, Esckilsen is seeking a publisher for the completed manuscript of his Ralston-based novel, Quality of Life. The book's protagonist is a city council president, its inciting incident a school budget that doesn't pass. Sound familiar?
The underlying theme of the story, Esckilsen said, is "the unwitting oppressiveness of a liberal regime. In the fictions, I'm trying to explore the dark side of liberal progressivism."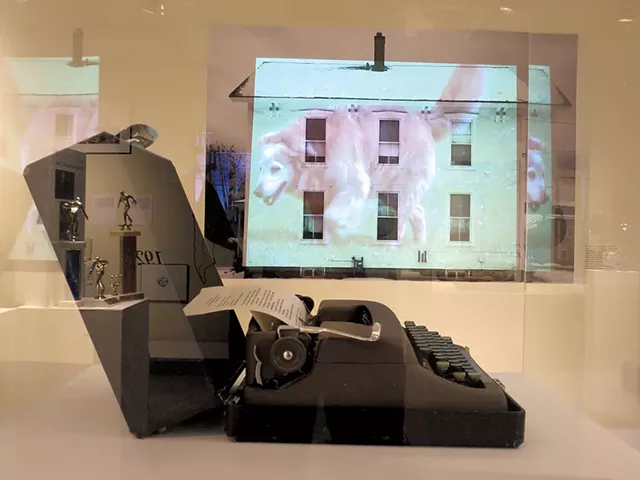 Ralston's influence on Esckilsen (or vice versa), however, extends beyond the literary. For three years, he has been introducing Ralston to students in his Champlain College course "The Rhetoric of Community." The class examines "how communities use rhetoric to negotiate shared geography," explained Esckilsen. "Ralston becomes one text that we use."
He asks students to learn about Ralston "through inference," using a host of fabricated materials. They then apply what they've gleaned to craft proposals for appropriate additions to Ralston's community fabric, be those artifacts or landmarks. One year, a student proposed a scenic lighthouse. Perennial topics of contention for the fictitious city council are proposed public artworks and the legalization of marijuana.
Weed or no weed, Esckilsen is clear that Ralston is not a utopian project — unlike Sir Thomas More's Utopia, perhaps the most famous fictional locale in the Western tradition, whose name literally means "nowhere." Though his students read More's book, Esckilsen said, "Our tradition is to problematize [and] critique. We don't sustain the notion of the utopia really for more than a second."
Instead, students are asked to work within limits and constructs that are based on Burlington and reality at large. "It's not Second Life," said Esckilsen, referring to the popular online virtual world. "It's more a community based on real community. What happens in Burlington actually has an impact on what happens in Ralston."
He continued, "It's really how we negotiate difference day by day that is the real work of community."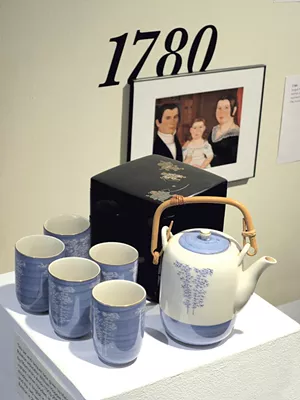 As Ralston cocreators, students have not only navigated and augmented the city's history but also helped Esckilsen construct supplemental materials. The city seal originates from a sketch by Champlain third-year Ryan Place, and Esckilsen worked with several students to create Ralston Brewing Company logos and other Ralston-related materials.
"People are in the habit of migrating fictional narratives to digital space," Esckilsen observed. "It doesn't occur to anybody to re-create material artifacts."
To hear him talk about Ralston is a trip; one could easily be convinced of its authenticity. Of his experiment, Esckilsen said, "It's more detailed than any other fictional setting I've ever created."