So many records, so little time. Seven Days gets more album submissions than we know what to do with. And, given the ease of record making these days, it's difficult to keep up. Still, we try to get to every local release that comes across the music desk, no matter how obscure or far out.
To that end, here are four albums that likely flew under the radar of your average Vermont music fan. In some cases, they represent the outermost boundaries of local music. Others simply slipped through the cracks. But each is worth a listen.
Maple Jam, Grade "A" Fancy
(Self-released, CD)
Maple Jam are a local a cappella group who specialize in vocal arrangements of jazz standards. Released earlier this year, the group's debut record, Grade "A" Fancy, is a peppy collection of 10 such jazz chestnuts by the likes of Cole Porter, Duke Ellington and Astor Piazzolla, among others.
As a niche genre, a cappella music in general is something of an acquired taste. And since its performers can't hide behind instruments, a premium is placed on musicality — specifically tone, pitch and blend. Maple Jam will probably not bring to mind the works of, say, Chanticleer or Manhattan Transfer. But the octet does deliver some fine performances, especially the soloists. On a few occasions, they are collectively prone to pitch issues — in particular on some of those jazzier chords. But more often than not, Maple Jam present an agreeable take on time-honored classics.
Headlock, Headlock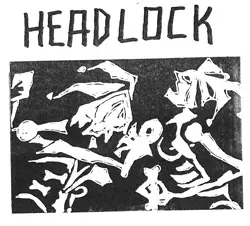 (Self-released, CD)
Headlock was a Burlington punk band started in 1988 by Beano Parker, better known as the cofounder of seminal Burlington punks the Wards. The band recorded a pair of cassettes and then faded from memory, as so many bands do.
Headlock is a reissue of sorts, a CD composed of both of those long-lost tapes. It presents a more melodic take on old-school punk than the Wards' generally aggressive sound — though it certainly doesn't lack for attitude. It is also a more polished work, especially instrumentally, featuring angular guitar lines that presage the fuzzy alt-rock that would characterize the Burlington scene in the 1990s. It's a fascinating listen, and not just for local music-history buffs. Especially in the age of Hot Topic and emo, Headlock's fist-pumping brand of punk sounds as vital now as it must have some 25 years ago.
No online info … cuz it's punk fucking rawk. Honestly, we don't know where you can find this CD. Good luck!
Ryan/Timothy, Conceive
(What Doth Life, digital download)
The hits keep coming from Windsor microlabel/not-really-a-label What Doth Life. With the release of its latest project, Conceive by Ryan/Timothy, the Upper Valley collective continues to prove that great music is bubbling up from even the unlikeliest corners of the state.
Ryan/Timothy are a collaboration with Ryan Hebert (Carton, Giant Travel Avant Garde) and Tim Knapp (the Jobz). Written and recorded as both were awaiting the births of their respective first children, the six-song EP serves as something of a farewell letter to youth, couched in 1990s-style garage and alt-rock. It's short and sweet and, if nothing else, it should give Hebert and Knapp something to show their kids one day and prove that, once upon a time, they were pretty damn cool.
Christopher Templeton, The Tapper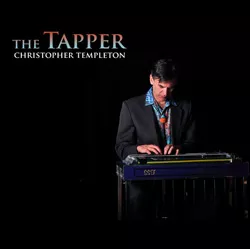 (Self-released, digital download)
Christopher Templeton is a Middlebury-based pedal steel guitar player who has developed a unique innovation for the instrument. Using what he calls a "compensated" bridge system combined with elevated frets, Templeton can tap his steel — think Eddie Van Halen guitar solos — and bend the strings of the guitar up and down, altering the pitch even further than conventional pedal steel, as much as a major third.
On The Tapper, Templeton puts his new technique on full display using a variety of styles to showcase his chops, from country to rock to Hawaiian to funk and hip-hop. He also enlists the aid of an impressive roster of musical luminaries — 28 in total — including, among others, Buddy Emmons, Victor Wooten and Robert Randolph.
From a technical standpoint, the record is a remarkable feat. Templeton makes sounds with his guitar that have rarely, if ever, been heard on a pedal steel. But as is often the case with solo albums by virtuoso instrumentalists, as a pure listening experience the album may not offer much to musical laypeople; its songs function more as templates for flashy soloing than anything else. Guitar fetishists, however, will likely spend hours trying to dissect just how Templeton produces such unusual sounds from his instrument.
The original print version of this article was headlined "File Under '?'"