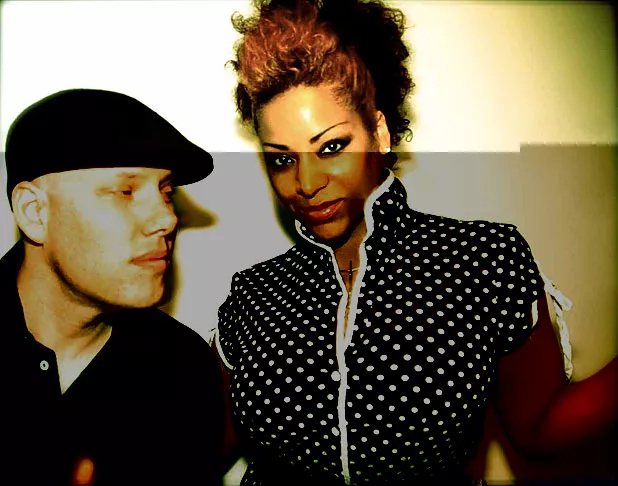 Well, folks. That about wraps it up. Another year in the books. But before we light cigars and turn the page on 2012, let's take a look back at some of the bigger stories in local music in the year that was. (Cue squiggly flashback wipe.)
2012 got off to remarkable start with what was quite possibly the show of the year, Sonic Youth's Thurston Moore at the First Unitarian Universalist Church in Burlington in January. Especially in such an intimate setting, Moore was astonishing. As I wrote at the time, he pushed "the limits of what one can do with a 12-string guitar and balloons. (You had to be there.)"
Interestingly, that show, a coproduction between MSR Presents and Angioplasty Media, came on the heels of Neutral Milk Hotel's Jeff Mangum at the same church the previous summer — also a MSR/Angio dealie. The speculation at the time was that the church was becoming a legitimate destination for similarly excellent, intimate shows. But those rumors never materialized. Here's hoping 2013 finds a few more concerts in the space.
Not that we lacked for amazing live music. Two fests emerged this year that shone a spotlight directly on the local scene. The first was the second annual Waking Windows, curated by Angioplasty Media, which essentially took over downtown Winooski for a weekend last spring. The fest was a remarkable union of regional underground talent and local bands that had the town buzzing — and introduced us to the sheer radness that is Middlebury's Alpenglow. I'm already hearing chirps about the 2013 incarnation, which suggests round three will be even bigger and better. No pressure, though.
The Precipice, the brainchild of Radio Bean's Lee Anderson and Joe Adler, among others, was a three-day throwdown at the Intervale featuring, well, pretty much every band in town. Despite being assembled essentially on the fly, the fest was a rousing success and probably gets my vote for my single favorite live-music experience locally this year. It was that good. Given a year to fine-tune the setup — the one real flaw was perhaps one too many stages, especially when acoustic artists were playing opposite louder rock bands a few dozen yards away — the guess here is that the Precipice 2.0 will be a major highlight of 2013.
The Tupelo Music Hall in White River Junction had a trying year. Following speculation this summer that it would close — and following flat-out denials of said speculation, among other bizarre shenanigans from TMH owner Scott Hayward — the Upper Valley venue did indeed shut down in August for good. That is, until September, when it reopened. I'm still confused by the whole thing. Let's just move on, shall we?
After a remarkable 40-year run, the godfathers of Vermont bluegrass, Banjo Dan and the Mid-nite Plowboys, called it a career, playing their farewell show at the Barre Opera House in September. Though the 'Boys are no more, founding brothers Dan and Willy Lindner plan to continue playing, at least in some capacity.
Also in September, we said good-bye to Ed Bemis, who passed away at the age of 84. Bemis was a pillar of the local jazz community, which he almost single-handedly created. Bemis hosted the first jazz radio programs in Vermont, was instrumental as a member of the Burlington Discover Jazz Festival's advisory board, helped found the jazz studies program at the University of Vermont and was arguably the local jazz scene's most ardent champion.
Nicole Nelson, of local blues and soul duo Dwight & Nicole, was a contestant on the television talent show "The Voice," on NBC. Nelson stunned a national audience — and the judges — with her searing rendition of Leonard Cohen's "Hallelujah" and advanced deep into the show's later rounds. She ultimately didn't win — "forget" you, Cee Lo! — but her performance on the show did Vermont proud, and will hopefully lead to more exposure for Dwight & Nicole, who are certainly deserving. See what all the fuss is about when the duo plays the Higher Ground Showcase Lounge this Saturday, December 29, with Bob Wagner — who, incidentally, is a contestant on Fox's new talent show, "The Ginger."
Some other quick thoughts from 2012:
I interviewed "Weird Al" Yankovic. No news there. Just wanted to mention it again.
African refugee hip-hop trio A2VT provided perhaps the coolest story I can recall emerging from the local scene in my nearly six-year tenure at this job. It was a pleasure to cover. Plus, that "Winooski, My Town" video is pretty awesome.
In March, I made my maiden voyage to the shit show that is South by Southwest in Austin, Texas. No, I'm not claiming that's one of the big stories of 2012. Though I'll point out that I did pimp the Lumineers in my reports from the fest — after also marveling at them when I caught them at CMJ the previous fall. To anyone who saw them at the Higher Ground Showcase Lounge, or later at Burlington's Waterfront Park during the Lake Champlain Maritime Festival … I told you so.
The Woody Guthrie tribute album, New Multitudes, a collaboration between Burlington's Anders Parker, Son Volt's Jay Farrar, Centro-matic's Will Johnson and My Morning Jacket's Jim "Yim Yames" James was one of the better records of 2012. I caught the band at the Newport Folk Festival and was pretty much blown away. Maybe a VT show in 2013, gents?
Why do I always forget to mention that Cave Bees bassist Creston Lea played on that record, too? Sorry, Creston. (Also, guitarist and BTV expat Mark Spencer helped mix it.)
If I had to choose a Vermont Record of the Year, it would be Spaces by Wooden Dinosaur. I've mentioned this in various year-end music roundups lately — the "Vermont Edition" music show on Vermont Public Radio and my episode of the "Tour Date with DJ Llu" podcast — but I believe it to be one of the best locally made albums since Eat Crow by the Pants.
And here are some things I'm looking forward to in 2013:
New records from Parmaga, Shelly Shredder and Rough Francis.
And maybe Brett Hughes?
Seeing what the Burlington Discover Jazz Festival has up its sleeve for its 30th anniversary. (Three words: hologram Miles Davis.)
For rumors to become reality and someone to finally open a venue in Montpelier to fill the void left by the Langdon Street Café. (It's gotta happen eventually, right?)
That a wayward drone strike accidentally blows up Memorial Auditorium (when it's empty, of course), forcing the city to build an adequately large concert venue.
Enjoying whatever crazy shit Lee Anderson tries to pull off next.
Seeing what the next EDM craze is, and what it's called.
More live performances from the Saturn People's Sound Collective.
For another Vermont band to make the jump from local to national.
And continuing to be amazed, flustered, surprised, chagrined, delighted, pissed off, exhausted, fascinated, challenged and, ultimately, entertained by the music that will come out of Vermont and by the incredible people who make it.
Happy New Year, folks.
Listening In
In observance of the end of 2012, this week's totally self-indulgent column segment highlights what was on my iPod, turntable, eight-track player, etc., this past year.
Sean Bones, Buzzard's Boy
Patrick Watson, Adventures in Your Own Backyard
Beach House, Bloom
Alabama Shakes, Boys & Girls
The Lumineers, The Lumineers
Frank Ocean, Channel Orange
Tame Impala, Lonerism
Cat Power, Sun
Father John Misty, Fear Fun
Grizzly Bear, Shields