NEW! We are now publicizing online-only events, art shows and other virtual performances on this website. Please submit your events for consideration.
14th Annual Domino Toppling Extravaganza
When: Sun., Oct. 17, 5:30 p.m.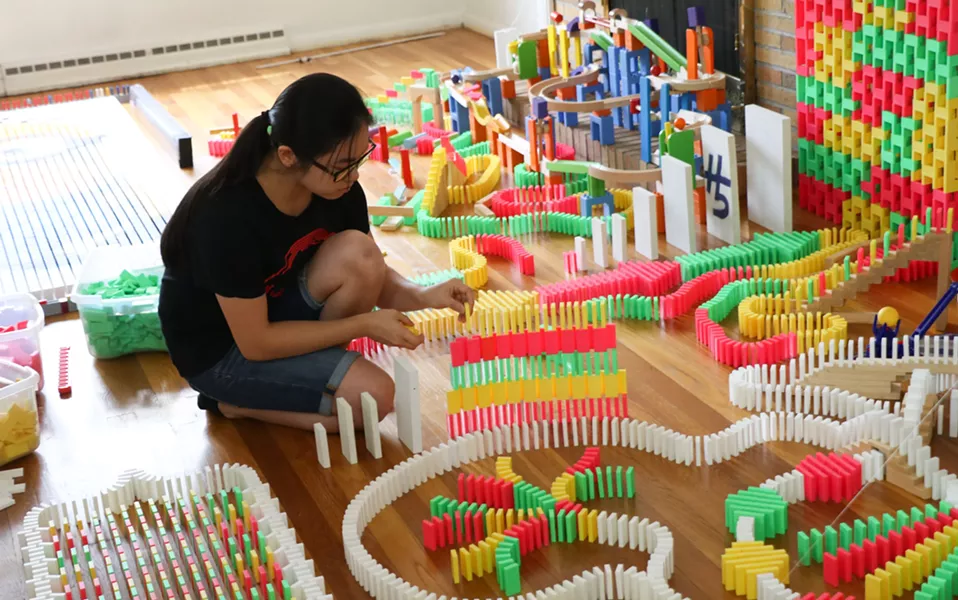 Veteran domino toppler and YouTube superstar Lily Hevesh and other domino artists arrive in Brattleboro 48 hours in advance to begin setting up for the big show. Correctly guess how many dominoes are set up and you could start the entire chain reaction. This year's event is presented both in person and online.
Price: Free