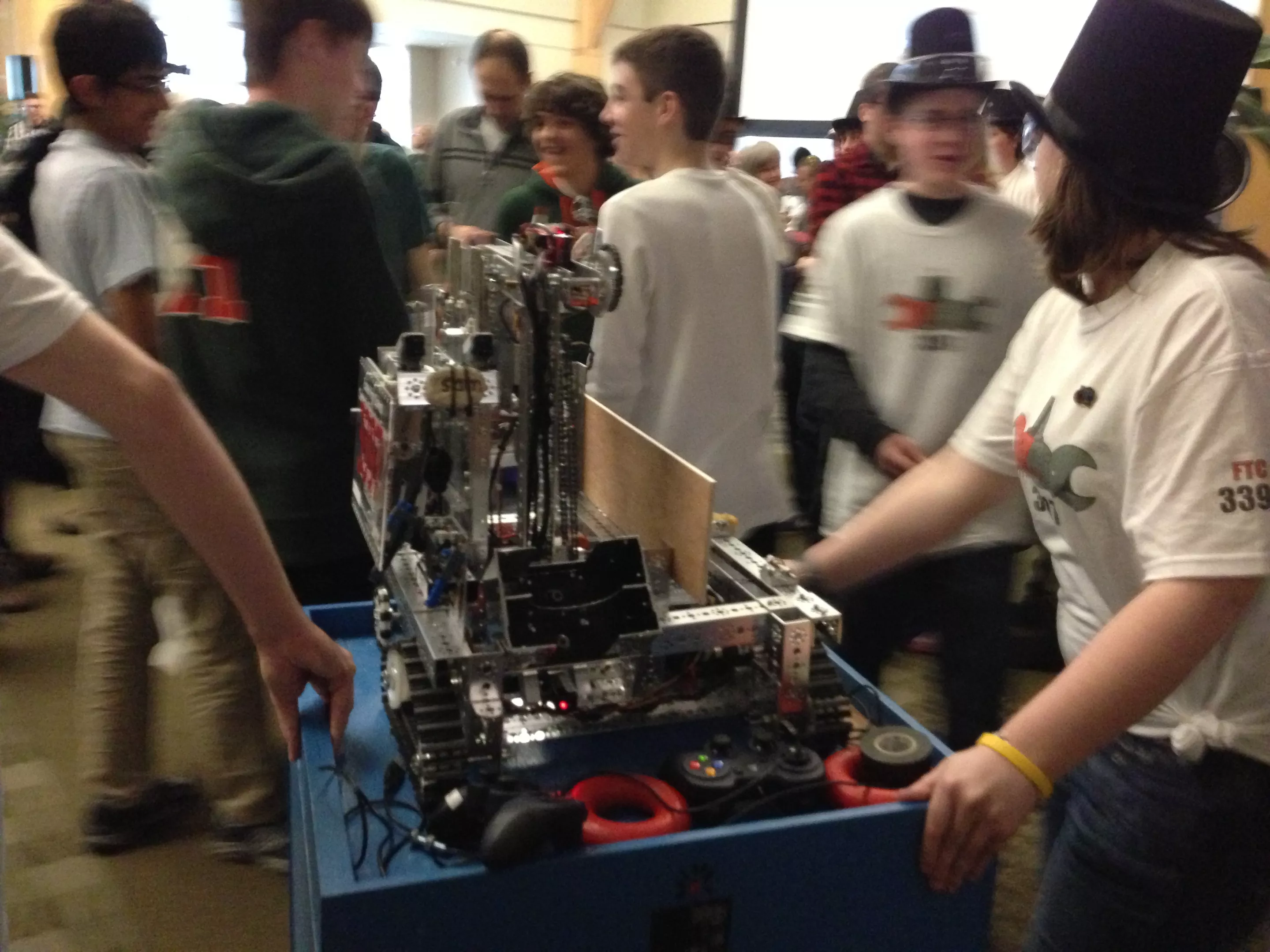 On Saturday, hundreds of techie teens converged on the University of Vermont's Dudley H. Davis Center for the FIRST Vermont Tech Challenge, a daylong high school robotics competition.
Think science fair on steroids.
FIRST is a New Hampshire-based nonprofit founded in 1989 by inventor Dean Kamen; the acronym stands for For Inspiration and Recognition of Science and Technology. It aims to endear kids to engineering and other scientific pursuits, mainly though competitions that are as exciting as they are educational.
FIRST-affiliated tournaments have been going on for years all across the county, but the movement is just booting up in Vermont; UVM's competition was the first of its kind in the state. It drew 28 teams from the Northeast and beyond — including four from Cranbrook-Kingswood Schools in Bloomfield Hills, Mich. — all vying for two berths in the FIRST World Championships in St. Louis in April. That tournament takes place in the Edward James Dome, where the St. Louis Rams play, in front of 100,000 fans.
UVM's 'bot battle was a smaller affair, but thrilling all the same — especially for STEM-education advocates. I spent the day there and came up with this list of things to love about it: