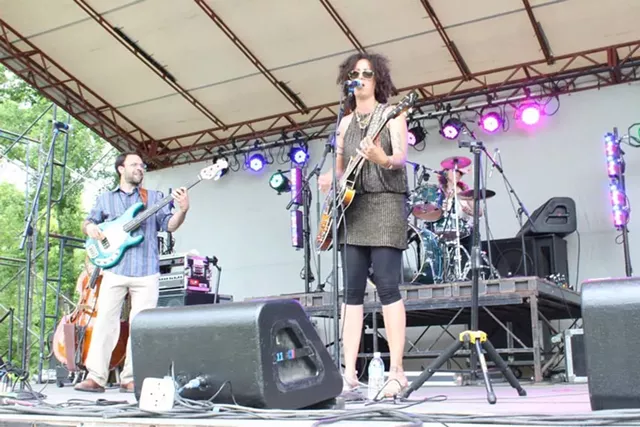 Courtesy of Senayit
Senayit
The Summer Street Music Series in Bradford returns this Thursday, August 26, but with a new look. Titled "Black Musicians Matter," the celebration features performers who are Black, Indigenous and other people of color. The show starts at 5 p.m. at the Denny Park gazebo.
Local neo-soul artist
Senayit
headlines the event, along with singer-songwriter and Madagascar native
Mikahely
and Boston-based performance artist
Kali & Ancestors in Training
.
Senayit, who also helped organize the event, believes the show will address a glaring omission in the diversity of artists booked to play in Vermont.
" We're trying to create a musical community that we weren't able to find," Senayit explains. "We want to bring artists from marginalized communities and take them out on center stage. That's how you encourage Black artists: Don't let them feel alone."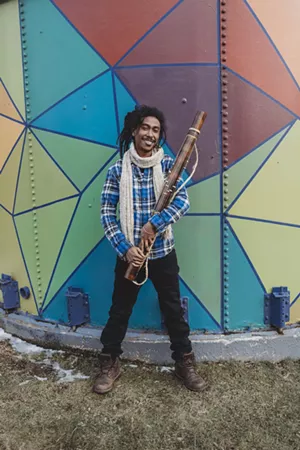 Courtesy of Mikahely
Mikahely
The notion of sharing the stage with other BIPOC performers is one that the Manhattan-born Senayit is looking forward to.
"I'm usually the only black woman on stage here," she admits. "There's a special kind of energy, a feeling of safe space when you're not alone, and it's a wonderful thing to experience. So I really can't wait for that."
Senayit hopes the event encourages local promoters to book more Black artists.
One aspect of organizing Black Musicians Matter that gives her the most satisfaction is being able to pay the musicians. She says it's always a battle to ensure that musicians get properly compensated for their work, "but it's particularly fraught for BIPOC artists."
Though music will be the focus, Senayit points out the other important feature of the event.
"Education is key," she says. "A lot of people up here love and respect Black music, but they might not understand where it really comes from. The basis of most of the music we love comes from Black slave traditions. Those songs were written by people going through those struggles; that's part of what makes the music so powerful. And I think people need to understand that when they see a Black performer playing music on stage, we're transmuting that grief into art."
donations
are highly encouraged. Senayit and her fellow organizers hope Black Musicians Matter becomes a recurring event. Food will be provided by
Bright Sun Kitchen
.