Luke Awtry ©️ Seven Days
Ivamae
Ivamae released her debut LP,
Tender Meat
, on June 25. When the Burlington-based singer-songwriter spoke with
Seven Days
at the time, she confided that she wanted to do something a little special to celebrate the album.
"I don't want to just set up in a club and play the record," she said of
Tender Meat
, an album she had worked on for four years. "Making this was such a journey for me. It feels like the occasion deserves something ... more."
True to her word, Ivamae, real name Brittany Mae, has put together an event to mark her achievement. This Sunday, August 22, the indie-soul artist is throwing a performance party at the Burlington waterfront. Presented by Waking Windows, the show takes place at Water Works Park, adjacent to the Moran Frame. Doors open at 5 p.m., and
Lily Seabird
opens. Tickets are $13 in advance and $15 at the door; a $30 bundle includes a ticket and a vinyl copy of
Tender Meat
. Advance tickets can be purchased
here
.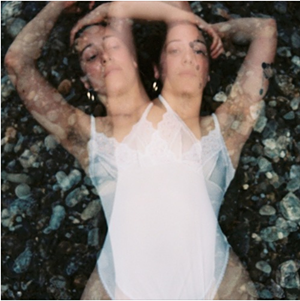 Emily Dumas
Ivamae in her element
Ivamae performs her songs with a full band, including guitarist
Tom Pearo
and bassist Dan Bishop. Both musicians played on
Tender Meat
.
It promises to be a special night of music for Ivamae. She urges attendees to "bring your blankets, bring your vibes, bring a picnic. Bring your friends."