Courtesy of Robert M. Ring ©️ Seven Days
Alice Howe
Alice Howe's
family has been coming to Stowe for a century. A great-great-uncle of the singer-songwriter built a cabin in the popular resort town for the family to gather in over the generations. Howe, a native of Boston, describes the home as "truly magical, and one of my favorite places on Earth."
For the first time in her career, the folksinger will play rather than vacation in the area she so cherishes, when she stops through Stowe and Waterbury this week.
"I have such a connection with Stowe," Howe tells
Seven Days
over the phone. "It's really cool to bring this side of my life to a place I love. It was time."
Howe's music somehow seems to fit the occasion of a homecoming. Her sound — think late '60s/early '70s Laurel Canyon-style folk and blues — is a tribute to the past in many ways.
Visions
was Howe's 2019 full-length debut; it features the singer-guitarist's own songs as well as covers curated from her family's extensive record collection.
"I was always that freaky kid who listened to their parents' music," Howe says with a laugh. "But I just didn't connect with pop music in the early 2000s, what can I say? I was drawn to voices — specifically
Linda Ronstadt
,
Bonnie Raitt
, even
Tracey Chapman
a little later.
"The songs and their lyrics are all so meaningful," Howe continues. "With folk and blues music, there's just so much feeling that you can sink your teeth into."
Now living in Los Angeles, Howe linked up with bassist and producer
Freebo
(Raitt,
Jackson Browne
,
Crosby, Stills & Nash
) for
Visions
, a collaboration she says further evolved her sound.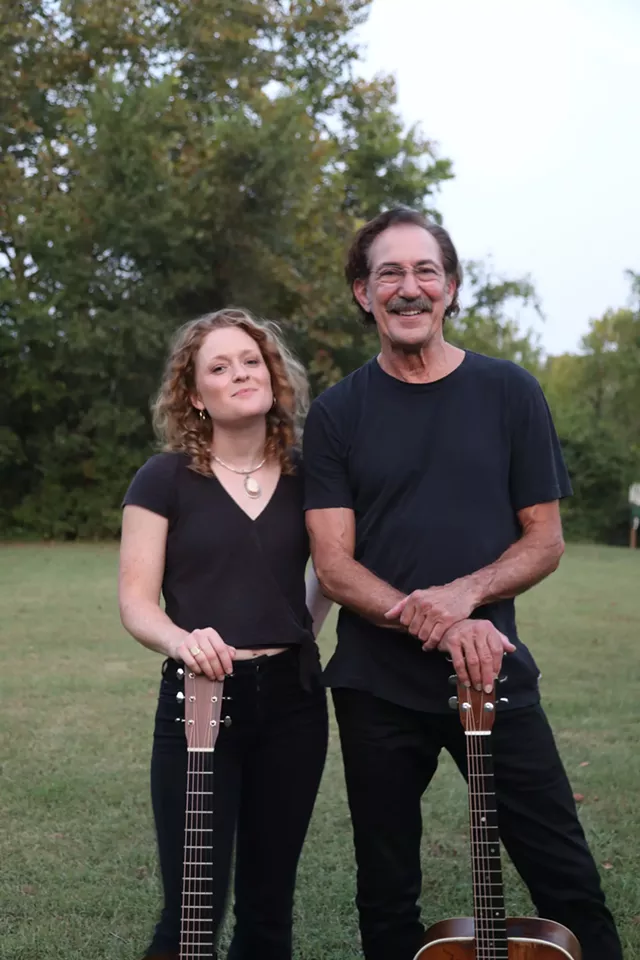 Courtesy of Jim Shea
Alice Howe and Freebo
"Freebo played on so many records from an era I love," Howe says. "Getting to work with him felt important. And touring with him is great; He's introduced me to his audience in a lot of ways."
Before their stop in New England, the pair drove cross-country from LA to Muscle Shoals, Ala., where they tracked songs at the renowned
FAME Studios
. Howe's forthcoming sophomore album was cut over a 10-day session.
"I looked forward to that so badly. It was originally planned for last year," she says. "But the wait was more than worth it. I mean, I was singing under a portrait of
Aretha Franklin
!"
Howe and Freebo perform a free show on Tuesday, August 10, 6 p.m., at the Stowe Gazebo (in front of the library); and on Friday, August 13, 7 p.m., with Beg, Steal or Borrow at Zenbarn in Waterbury. Tickets for the latter show can be found on the
Zenbarn website
.