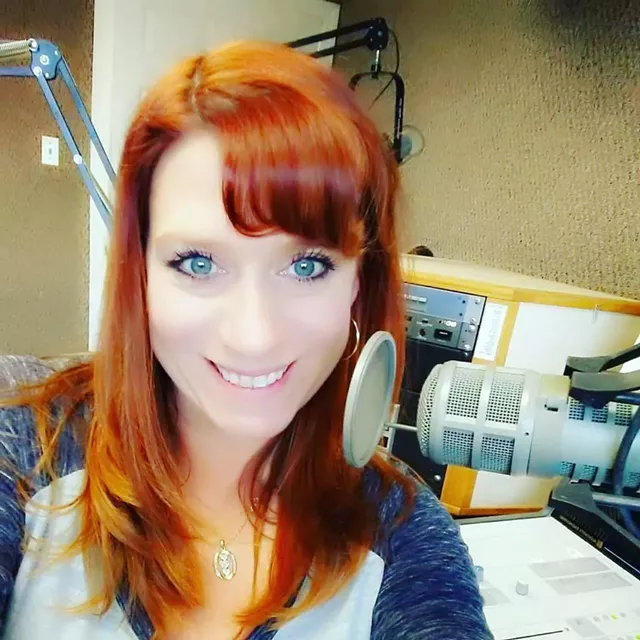 From Facebook
Amy McGovern
Longtime Vermont radio personality Amy McGovern died on Wednesday evening in a motorcycle crash in Georgia, Vt., according to the Franklin County Sheriff's Office. She was 46.
McGovern had been a familiar voice to Vermont radio listeners for close to 30 years, having worked in two separate stints for
Hall Communications
, a Florida-based radio group that owns stations in Florida, Pennsylvania, Rhode Island, Connecticut and Vermont. Most recently, McGovern hosted the midday show for
105.1 FM WKOL
(aka Kool 105). She also filled in on
98.9 FM WOKO
and
106.7 FM WIZN
.
In a statement on Facebook, Hall Communications wrote, "We will miss her never ending energy, her smile, and her contagious laugh. Our thoughts go out to her father, her family, and all her friends. We will miss her dearly."
McGovern's lengthy Vermont radio career also included time at country station
93.9 FM WLVB
in Morrisville,
104.7 FM WNCS
(the Point) and the
WDEV network
of stations, among others.
McGovern was an avid auto racing fan who worked as a pit reporter at Thunder Road Speedbowl in Barre and was an audio producer at the Charlotte Motor Speedway in Concord, N.C.
Additionally, McGovern was a noted and vocal supporter of Vermont music. She did publicity and promotion for the jam band
Strangefolk
, which formed in Burlington in 1991. In its 2001 song "Go to a Show," the band referenced McGovern: "If you think you know the words to a song, join Amy and sing along."
Memorial details for McGovern were unavailable as of this writing but will be announced soon.
This story may be updated.