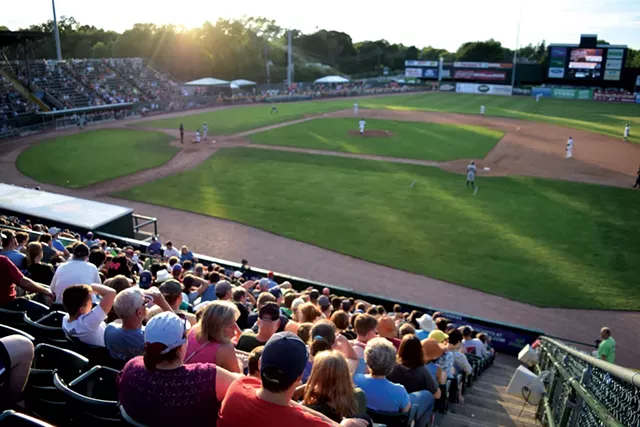 courtesy of Vermont lake monsters
Burlington's Centennial Field
There will be no Hot Dog Heaven nights at Burlington's Centennial Field this summer. Nor will there be rousing renditions of "Take Me Out to the Ball Game" during the seventh-inning stretch, or condiment races around the infield between innings. On Tuesday, the
Vermont Lake Monsters
announced that their 2020 season is canceled.
The news ends months of pandemic-fueled speculation about whether the Class-A short season Minor League affiliate of the Oakland A's would play this summer.
But the Lake Monsters aren't alone.
Since Minor League teams receive their players from their Major League affiliates, the entire system was in a holding pattern while it waited to see what Major League Baseball would do. Though the MLB currently plans to play a shortened 60-game season beginning in late July, the league decided not to send any players to Minor League teams this season. That means there will be no Minor League baseball played anywhere in 2020.
Doud hinted that fans might still have opportunities to connect with the team — and, presumably, its beloved mascot Champ — off the field.
"We look forward to continuing to be a part of the community this summer in ways that we are able to make an impact," Doud said. "Just because we won't be playing games doesn't mean that we have given up on providing fun, memorable experiences for families this summer."