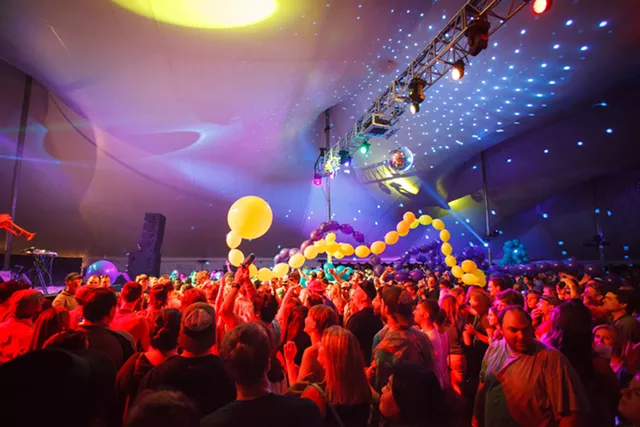 File: Brian MacDonald
Burlington Discover Jazz Festival
The 2020
Burlington Discover Jazz Festival
"will not happen as planned," due to concerns over the spread of the coronavirus.
That's according to an email sent Monday from BDJF managing director Chelsea Lafayette informing patrons that, for the first time in its 37-year history, the annual 10-day festival is postponed indefinitely. The festival was scheduled to run from June 5 to 14 and feature headliners Pharoah Sanders, Fantastic Negrito and others.
On March 13,
the Flynn
, which oversees the BDJF, announced that it was canceling the remainder of its 2019-20 season. At the time, Flynn artistic director
Steve MacQueen informed Seven Days
that a decision on the fate of the jazz fest would be announced by April 15. MacQueen noted that moving the festival to the fall or even later would be a consideration.
"I can certainly see a world where you can't have big gatherings in June," MacQueen said. He added that canceling the BDJF outright could cause "some real financial damage" and that losing a full year "is dicey."
"The unwavering support of our presenting sponsor, New England Federal Credit Union, ensures the Festival can quickly get back to doing what we do best," she wrote, "whether that is later this summer, fall, or perhaps the winter jazz fest that has been on our minds for years."
BDJF ticket holders can request refunds. However, Lafayette stressed that those looking to support the festival are encouraged to gift their tickets back to the festival as a tax-deductible donation, or to convert them to a Flynn gift certificate that could be used for future events. An
online form is available
for patrons to choose how they would like to handle their tickets.