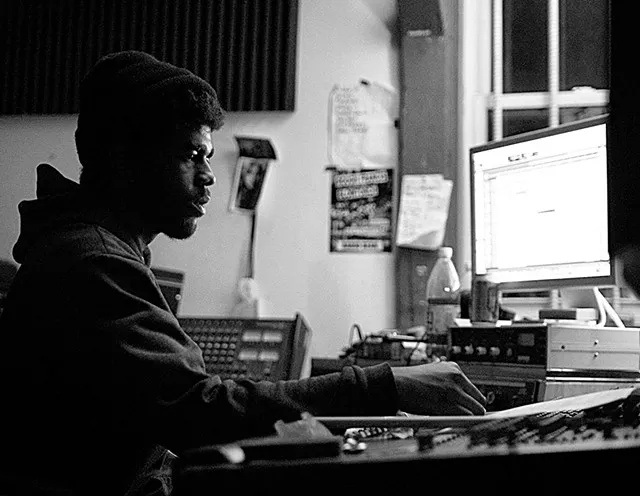 File photo
Urian Hackney
Rough Francis
drummer Urian Hackney's parodic cover of Nirvana's "Stay Away"
has gone viral
. On Saturday, the multi-instrumentalist and producer unveiled "Stay Inside," a humorous reimagining of the Seattle grunge group's 1991 tune. Hackney wrote new lyrics that nod to social distancing and other society-wide efforts to control the spread of COVID-19.
In a Facebook post on Saturday, Hackney wrote, "I recorded a cover of a classic Nirvana jam 'Stay Away' and changed the lyrics to be more relevant with our current state. It was really fun trying to aim for the tones on this one."
Attempts to reach Hackney for comment were unsuccessful. But on Sunday, he posted that "Someone posted my dumb video on redit [
sic
] and now it has almost 10k views." By 3 p.m., the clip had more than 21,000 views.
In the video, which he recorded at his Burlington recording studio, the Box, Hackney plays drums, bass, guitar and sings, images of which are cut together in rapid succession. The song's original opening lines: "Monkey see, monkey do / I don't know why / Rather be dead than cool / I don't know why." Hackney's timely rewrite: "Wipe every surface clean / I sanitize / Stock up on rice and beans / I sanitize."
Wipe every surface clean, indeed.